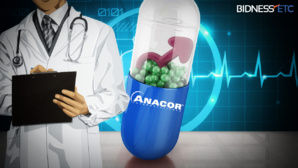 Anacor Pharmaceuticals, Inc. came up with "top-line results from the long-term safety study of Crisaborole Topical Ointment". The said study was being conducted for developing "a novel non-steroidal topical anti-inflammatory phosphodiesterase-4" that would act as an inhibitor which will have the potential of treating "mild-to-moderate atopic dermatitis in children and adults". The senior vice president cum the chief medical officer at Anacor, Lee Zane commented:
"We are very pleased with the results of this successful study which confirmed the safety profile of crisaborole demonstrated in the Phase 3 pivotal studies when used intermittently for up to 12 months. This study adds significantly to our robust clinical database, which now includes data from over 2,000 subjects treated with crisaborole across its clinical development program."
The ointment Crisaborole was observed to be "well-tolerated", while also showed a consistent "safety profile" in comparison to the "positive Phase 3 pivotal studies" that were carried out in the month of July 2015. There no reports of "treatment-related serious adverse" issues in the case of Crisaborole. The most serious side effects were noted to be "mild in severity, and transient". As per StreetInsider.com:
"The most common treatment-related adverse events reported by at least 2% of subjects were atopic dermatitis (3.1%) and application site pain (2.3%)".
One of the "clinical investigators" involved in the multicentre trial, the "Dermatology and Pediatrics" professor at the University of "Texas Health Science Centre" situated at Houston, Adelaide Hebert remarked:
"The safety profile demonstrated by crisaborole when used for the long-term management of mild-to-moderate atopic dermatitis in patients as young as 2 years old could be extremely relevant to prescribing physicians and patients. Atopic dermatitis, or eczema, is a chronic skin condition characterized by recurrent flares. Currently, the most common topical prescription treatments, corticosteroids and calcineurin inhibitors, carry concerns about their long-term safety, so their continuous application for long periods of time is not recommended. If crisaborole is approved, it has the potential to dramatically change how this disease is managed."
While, the chief medical officer and the senior vice president of Anacor, Lee Zane stated:
"We want to thank all of the clinical investigators, patients and their families who participated in this study. With the successful completion of this important study, we now expect to file the NDA in the first quarter of 2016."
References:
www.streetinsider.com