by Tatsiana Zhurauliova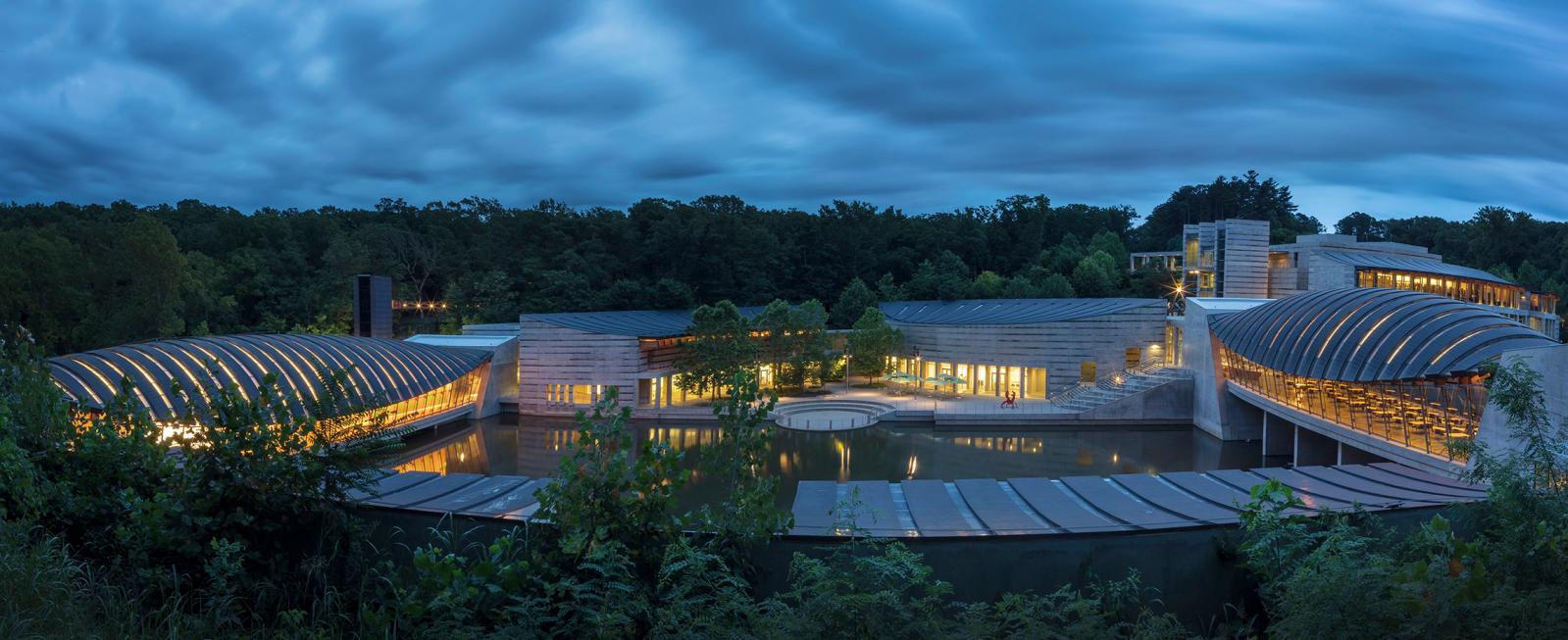 Panoramic view of Crystal Bridges Museum of American Art. Image Courtesy of Crystal Bridges Museum of American Art
Opened in 2011, Crystal Bridges Museum is dedicated to the collection, exhibition, study, and preservation of American art. Founded by Alice Walton, an heir to the Walmart retail empire, the museum originally attracted controversy due to its aggressive acquisition strategy, as well as its close connection to Walmart, long criticized for the exploitative labor practices. In the decade since, Crystal Bridges has largely won over early critics through its commitment to education and community outreach, generous support of research in the field of American art, and dedication to investing in the art by underrepresented groups.
Alice Walton's Vision
Located among the picturesque Ozark Mountains in northwest Arkansas, Crystal Bridges is a product of the singular vision of Alice Walton, ranked by Forbes as the richest woman in the world in 2020. Walton announced the creation of the museum in 2005 and assembled the initial collection of some twelve hundred works in conversation with a small number of advisers. Read more...