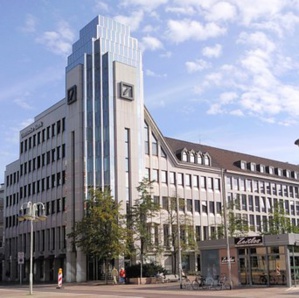 Deutsche Bank would start taking up position at Micro Focus International "with a 2,900p price target". Moreover, the bank also notes that acquiring the "mature software assets" from Micro Focus at "attractive valuations" will provide a "significant scope" to improve cost and operations.
Over the period of last decade Micro Focus has "refined its approach" and the latter even proposes to keep its attention on "leveraged inorganic growth for the foreseeable future":
"We believe the current share price applies a conservative discount to the proposed synergies from the HP Software deal and forecast a 13% earnings per share compound annual growth rate FY17-20, normalising to 6% thereafter, supported by a low-mid single digit % dividend yield."
On the other hand, Deutsche once the "HP Software deal" takes place, it will have an increment in "revenues by a factor of 10x" within a period of "three years". Moreover, Deutsche Bank maintained that even though "the potential for execution risk" persists, past examples show that the management is capable of performing "well". It said:
"We expect volatility around the deal closure given likely forced selling by US funds, but would view this as an attractive buying opportunity."
However, among the main "downside risks" one could enlist the "HP Software integration", which is decline faster than an expected rate from the "assets" portfolio of M&A, while "sustaining a pipeline" also poses concern to retain the attractiveness of the latter. Additionally, "raising debt" for supporting "inorganic growth" could turn out to be difficult and expensive, informs the bank.
References:
www.digitallook.com