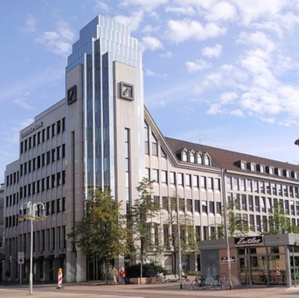 In the starting of this week, the Chief Executive of Deutsche Bank put forward a pledge of a "strategic turnaround", wherein he seeks to convince "weary shareholders" into signing a "8 billion euro ($8.5 billion) cheque" for backing up his tactics. As, one of the "proud" flagships of "German economy" was seen losing its way on Wall Street, John Cryan assures:
"I'm 100 percent or more committed to seeing through the plans".
Following the burden of hefty "legal penalties", giving rise to speculation which the bank promptly denied, it waited for the "global bank capital rules" to be finalised, while Cryan stated that the "last resort" could only be a "cash call". However, given the delay in the finalisation of "Basel rules and markets buoyant", Deutsche bank turned to "a capital hike" along with the announcement that it has plans of floating "part of its asset management arm".
The government of Germany did not have any problem with the cash call. However, some investors have expressed concerned over the said decision as it is the "fourth such request since 2010". Reuters calculations show that this move "puts Deutsche Bank on course" for having raised over "26 billion euro market value in the past roughly seven years". In the words of one of Deutsche Bank's top shareholders:
"Deutsche Bank has a history of switching strategy and seldom delivered what they promised".
The cash call was made to establish a strong footing after being wounded by the "legal penalties and sinking profits" that runs in "billions of euros". Another shareholder also added:
"This company won't be profitable overnight. The revenue must go up and costs down. And the markets have to play along, or else the bank again won't be able to hit its goals".
While a trader, Stefan de Schutter, from "trader at Frankfurt-based Alpha", wonders:
"The question is ... whether the bank will need more yet again in a few years. Until now, none of the restructuring measures have borne fruit".
Over period of eighteen months Deutsche Bank trimmed its portfolio and cut down on "unwanted clients", while the biggest German lender fell behind its rivals of Wall Street bogged down by "litigation costs and writedowns". Furthermore, Reuters added:
"The proposed issue of up to 688 million new shares represents a hike of about 50 percent to Deutsche Bank's current shares in issue".
References:
http://www.reuters.com