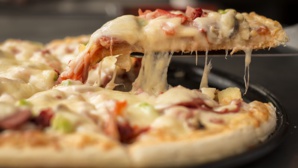 A scientists of Indian origin, in Brazil, has conducted a study which showed that "wood burners or charcoal" being burnt in making Pizzas and in "steakhouses" can be a significant source of emission that can cause environmental damage in major cities.
The megacity of Sao Paolo has in place "a compulsory green policy on fuel"; nevertheless the city continues to struggle to be at par with "pollution standards" which are "less stringent than New Delhi or London". Therefore, Sao Paolo was the place for the said case study which found that the stoves burning wood in pizzerias along with the burning of charcoal in "steakhouses" are "an emerging risk to the environment".
In fact, the impact of "agricultural areas" in Sao Paolo along with the Amazon rainforest's "biomass burning" causes a crosswind which is equally responsible the air pollution in the city, even though the city follows a "green vehicle policy", while Sao Paolo is "the only megacity" in the world to use "a much cleaner bio-fuel driven fleet".
The bio-fuel used by people living in Sao Paolo is a mixed composition of "sugarcane ethanol, gasohol (75 per cent gasoline and 25 per cent ethanol) and soya diesel". U.K's the University of Surrey's Prashant Kumar, also the leader of the said study, added:
"It became evident from our work that despite there not being the same high level of pollutants from vehicles in the city as other megacities, there had not been much consideration of some of the unaccounted sources of emissions".
"These include wood burning in thousands of pizza shops or domestic waste burning".
Sao Paolo houses as many as eight thousand pizzerias, which sell nearly "a million pizzas" on a daily basis with a seating capacity of around six hundred people, wherein people from all walks of life gather, especially on Sundays to have their weekly pizza treat.
Everyday almost eight hundred pizzas are made out of 'old-fashioned' "wood burning stoves", while another additional thousand are delivered directly to the customers' homes. Kumar notes:
"There are more than 7.5 hectares of Eucalyptus forest being burned every month by pizzerias and steakhouses. A total of over 307,000 tonnes of wood is burned each year in pizzerias".
"This is significant enough of a threat to be of real concern to the environment negating the positive effect on the environment that compulsory green biofuel policy has on vehicles".
References:
http://www.newsnation.in/