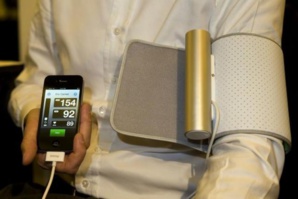 The National Business Group on Health, or shortly called NBGH, conducted a study recently, whereby the results issued on Wednesday shows that "online doctor visits are going to skyrocket in the coming year". In fact, last year the NBGH conducted a survey of hundred forty employers. Almost forty eight percent of them had opted for the availability of telehealth. However, in the year of 2016 the number of employers exhibiting the same behaviour will rise to seventy four percent.
The said tendency is a result of the "booming industry" which looks to cut down on the expenses. Likewise, the upcoming trend is likely to save the healthcare cost of the U.S. companies an annual sum of "$6 billion", says Tower Watson. There are various online sites like "American Well, Doctor On Demand, MD Live and Teladoc" that offer the consultancy of doctors at a price of "$40 to $50 for a 15-minute session. In the chief executive of NBGH, Brian Marcotte's words:
"Telehealth can become an extension of primary care to free up physicians to focus on more complicated issues".
Twelve percent "adoption rates" have been reported by the employees whose companies provide telehealth services, revels the survey of NBGH. In fact, almost fifty percent of them include these services in their health plans while another twenty two route the same through a vendor. Moreover, Reuters reports that:
"With annual healthcare spending increases holding steady at around 6 percent, telehealth is one of the measures used by companies to cut costs without having to increase employee premiums or cost-sharing, Marcotte added."
There has been reportedly a "tremendous growth" at the telehealth sector. In fact, one such company, American Well, remarks that there has been a growth of "1,100 percent" in the year of 2014 over the previous year. Whereas, the Teladoc noted the total number of patient visit to "299,000 in 2014" as oppose to the previous year which was recorded to be "127,000". Therefore, no doubt that:
"This is becoming mainstream is every way".
Furthermore, the patients are also relieved as they can avail "urgent care facility" for their minor health conditions like "sinus infections and rashes" without having to go travel any more. Adam Jackson, the chief executive of Doctor On Demand says:
"About half of our visits will result in an RX. In an offline setting, it's usually in the 70 percent range. The doctors in the urgent care are the same ones we're staffing."
At present, there may be a lack of home diagnostic tools which could help the doctors sitting across the webcam to treat his patients better. Nevertheless, Reuters states that:
"Advances are coming for home diagnostic tools but are not readily available yet. Some offices and retail clinics have telehealth kiosks, which have devices such as web-connected blood pressure cuffs and stethoscopes, along with video screens. Doctor On Demand has a partnership with Wegman's pharmacies, for instance."
References:
http://www.reuters.com/article/2015/08/12/us-usa-health-telemedicine-idUSKCN0QH1S820150812