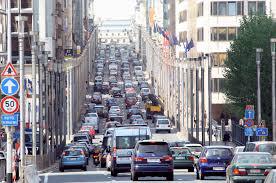 EUobserver
Europeans continue to actively buy cars. Sales of passenger cars in the EU are growing for 22 consecutive months. And if the figures in May could leave the impression of saturation of the market (then the minimum sales growth of 1.3% was recorded over the past two years), then the June ACEA reporting denies the emerging trend. Last month, the Europeans have purchased 1,364,000 new cars, which is 14.6% more than in June 2014. This is the most significant positive dynamics of monthly sales since December 2009.

Countries that recently suffered from the debt crisis are the most active car buyers. In Portugal, the increase was 33.9%, Spain - 23.5%, Cyprus - 22.7%. Even in Greece, where the economic problems are still very far away to be solved, car sales increased by 13%. In general, last month was positive for almost all car markets of Europe, the exception was only Finland (sales drop by 2.5%) and Ireland (-14%).

As for the manufacturers, the market leader in the EU concern VW Group: its member brands hold nearly a quarter of the market. The absolute leader in June, Volkswagen got nearly 160 thousand of ars sold - 11.7% of all sales in the EU. Second and third positions on the EU market hold French PSA Group and Renault Group (both of 10.9%).

Recently, interest in SUVs among automakers is growing as both low-costers and premiums seem to turn to this type. In mid-February, the British luxury car maker Rolls-Royce Motor Cars had announced plans to release its own SUV. The company said that they intend to introduce models of "a brand new car, which will have Rolls-Royce's luxury and the ability to ride on any tracks". Earlier in January, the launch of its own premium SUV F-Pace announced the brand Jaguar. Sales of the car are to begin next year, as well as off-road represented by another British luxury car maker - Bentley. According to Bentley, the new model has already received about 4 thousand preorders.

According to some analysts, the future for SUVs will account for the bulk of new cars sales. According to research firm IHS Automotive, SUVs share in the European market increased from 5% in 2005 to expected 22% in 2015.