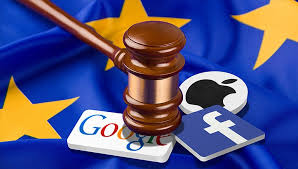 Even if there is no global accord on the so-called 'web tax', levies on digital companies and services would be imposed by the European Union, said the Commissioner-designate for Economic Affairs Paolo Gentiloni.
"My first task will be to see whether it is possible to introduce a web tax at the OECD/G20 level, that is to say at a global level, because that would be the most effective solution," Gentiloni, a former Italian prime minister, said in an interview to the daily La Stampa. "The Commission will seek to reach an accord by 2020 but if that's not possible my mission will be to propose a European web tax ... we're not prepared to wait," he added.
While a review of the current regulation on energy taxation in the EU would be conducted, Gentiloni would also oversee the attempts being made to harmonize corporate taxes throughout the member states of the EU, he said.
The monitory policy of the EU was praised by him. He however also added that countering a slowdown in the European economy would not be merely be enough. "We also need economic and budget policies that drive growth," he said.
On the other hand, a report published in the Financial Times claimed that even while the European Union and European digital regulators and government are worried about the possibility of Facebook's Libra posing a threat to the financial stability of the block, the social media company will be questioned by global regulators about Libra.
The FT report stated that representatives of Libra would be met by representatives from 26 central banks, including the U.S. Federal Reserve and the Bank of England, in Basel. The report also said that founders of the Libra Association would also be present at the meeting to answer some of the critical questions about the scope and design of the crypto currency.
There were no comments from Facebook on the issue.
The plans of the social media company of launching the crypto currency has been publicly criticized by governments and regulators of a number of members of the European Union including
France
and Germany, and they have claimed that the currency posed a threat to the financial sovereignty of the member countries.
(Source:www.reuters.com)