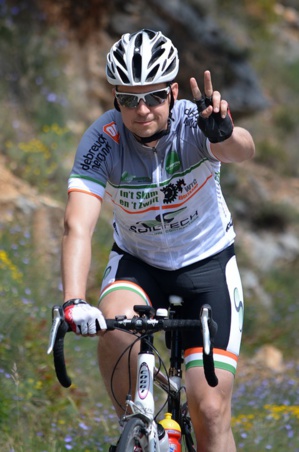 Roselle Chen reports to Reuters about solving the helmet issue of cyclists who ride "rental bikes" around the globe. The answer to this problem is a head gear made of paper named "EcoHelmet", which has been devised by Isis Shiffer.
Shiffer is a design graduate from Pratt Institute who comes from "Brooklyn, New York". She is full of hopes that her invention will be useful to "bike hire schemes in major cities", whereby she said:
"EcoHelmet is a foldable, recyclable helmet for bike share. It unfolds into a full-sized helmet. It uses paper honeycomb to absorb impact and it's meant to be very, very inexpensive and available along with bike share bikes."
Bike share programmes like Citi Bike in New York and others present all over the world are gaining popularity especially with "occasional cyclists" availing these rental cycles from "various docking stations across the city". However, one can argue that a downside of such bike share initiatives could be the lack of helmets, as the cycle offers do not include the protective gear. Therefore, if one is not carrying one's own, one has to go without the head protection.
Consequently, Shiffer has come out with her helmets made out of cardstock, using the "same material as butcher paper", while the thickness is much more in the case of Shiffer's helmets. She adds:
"It really started with trying to come up with a material that was recyclable and also absorbed impact really well because if you're going to make something that is limited use and inexpensive, you can't have it go into a landfill, it has to have as small a footprint as possible. I was just looking at different types of material configurations that absorb impact and honeycomb is really, really good at it. This particular honeycomb, which I came up with, at least I haven't been able to find it anywhere else, I wish I had then these would be in production now. Regular honeycomb it's parallel cells and these are radial so that when it's on it protects from the front, side, back, all directions because each cell is normal to the head."
Reuters report that EcoHelmet has a short life span after which the same can be recycled or reused. Moreover, Shiffer has further plans of coating the helmets with a "waterproof substance" which will make then rain resistant, while they can be sold for "$5" each or even at a lower prize and the product could be made available in local stores or in vending machines.
Shiffer is hopeful that her product would for sale during the summer and spring of 2017. In fact, the product has won the "James Dyson Award for design and innovation" for which Shiffer will receive "a $45,000 grant".
References:
http://www.reuters.com/