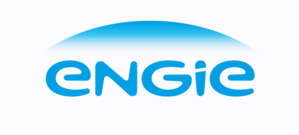 Source: commons.wikimedia.org; this image is under CC0
Engie
, a multinational utility company, is looking into the options of taking over "Emcor Group Inc. The former seeks to grow its presence in the U.S. market, revealed Bloomberg, whereby citing people who are "familiar with the matter".
Furthermore, the report stated that Engie is coordinating with advisers to follow up on a deal in the "U.S.-based electrical and mechanical construction and facilities services firm".
However, nothing final has been decided while there are chances that the French company might not even accept the offer at the end, added Bloomberg. Earlier, in the month, consortium helmed by Engie bagged a bid for the "Petrobras' TAG pipeline arm" and offered "$8.6 billion", in an attempt to spread its presence in the market of Brazilt which is growing at a fast pace.
Although, Emcor as well as Engie, both hasn't replied to the requests for comments made by Reuters.
References:
reuters.com