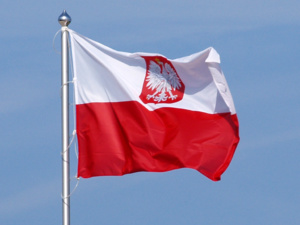 Olek Remesz
The first in the new year meeting of the European Commission is held in Brussels today. On the eve of the talks, European Commissioner for the digital economy and information society Guenther Oettinger told the Frankfurter Allgemeine Sonntagszeitung that mechanism for strengthening the rule of law can be applied to Warsaw. There is no precedents for this. The mechanism was created in 2014 to combat systematic violation of the rule of law, and includes three stages: the European Commission assesses situation in the country, make recommendations and monitor their compliance. If these measures do not correct the situation, the disobeyed state can be deprived of voting rights in the European Union.

Recall that the mutual resentment between Warsaw and its Western European partners has been brewing since the end of last year, when party "Law and Justice" of Jaroslaw Kaczynski came back to the power in Poland. One of the first decisions of the new Prime Minister Beata Szydlo was to remove EU flags from the courtroom government. "We want to treat our country from several diseases, - Polish Foreign Minister Witold Waszczykowski outlined the new position of the authorities in the beginning of January.- The former government implemented leftists program, as if the world should develop in one direction according to the Marxist pattern, to a new mixture of cultures and races. This world of cyclists and vegetarians, using exclusively renewable energy sources and fight against any manifestations of religiosity, has little in common with traditional Polish values. "

Two decisions of the Polish authorities have caused the most severe criticism of Western partners: amendments to the law on the Constitutional Court, in practice limiting powers of the body, and the media law that will allow the country's government to dismiss and appoint heads of national broadcasters. These reforms have caused a storm of criticism in a number of EU countries, especially in Germany. Chairman of the European Parliament, the German politician Martin Schulz, said that Warsaw holds "dangerous policy of managed democracy in the style of Vladimir Putin, a dangerous European policy Putinization."