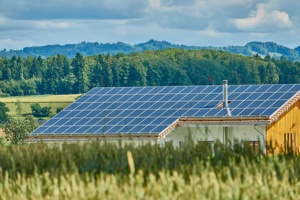 On Tuesday, oil major Total announced its plan of expanding into the renewable energy sector.
Total said it was buying a 23% stake in EREN RE, a renewables company, for 210.29 million pounds (237.5 million euros), with later plans to acquire a full control of the business.
Total also disclosed its acquisition of
Greenflex
, a French company which specialises in finding ways to use energy more efficiently and which forecast its 2017 revenues to more than 350 million euros.
Although Total did not disclose the amount it paid for this acquisition, it however did state that the deal was part of its strategy to expand into solar energy and the wind power business.
"EREN RE's momentum will allow us to accelerate our growth in solar energy and move us into the wind power market. The agreement with EREN RE is a major step towards our objective of achieving 5 GW (gigawatts) of installed capacity in 5 years," said Philippe Sauquet, president of Total's gas, renewables and power units, in a statement.
Sauquet went on to add, Total wants GreenFlex to be the "linchpin of its growth in the energy efficiency industry in Europe."
Incidentally, some of the biggest oil companies in Europe have been under intense pressure on account of low oil prices in the last two years. This has resulted in their migration to renewable energy sources as a new revenue source.
In 2016, Total's start-up ventures unit had acquired a stake in United Wind, a wind turbines company. Last year also saw Total announce plans for the installation of 5,000 solar panels at its service stations.
References:
http://uk.reuters.com