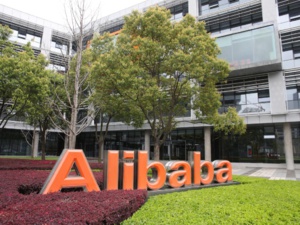 Even though, the company of Alibaba recently sold off some of its share, the stock still remains on the costlier side. Following the initial "$25 billion" public offering which formed part of the giant record of China's web, the share rates of Alibaba hit below the "$68 IPO price". At a time when macroeconomic has cast its ominous shadows on the Chinese companies, Alibaba, founded by Jack Ma, holds a high value compared to its peers.
In the month of November, itself the New York-listed companies' shares were at "$120" which came down to "$65.8" on the closing day of 24
th
August 2015. The fall of the prices are due to the growing concerns about the slow economy stemming from the stocks of China being slumped. The U.S list of stocks issued by the bank of "New York Mellon" shows that this month open with 16% lower Chinese stock rates.
Nevertheless, these 'disappointing results', were instrumental in wiping off "$100 billion" from the share market of Alibaba, which the company capitalised on "since its peak". The closing of June saw the "slowest rate" revenue growth in its three years' experience. It has been reported that the shares were stuck of employees and investors alike as per the IPO, will be released for sale in the coming month adding a "further weighing on the stock".
Yet, the company will hold its value at "$165 billion" which hardly can be termed as a "cheap". In fact, valuing the investors of Alibaba based on its "core e-commerce business" would lead one to "$138 billion" which includes the affiliated financial service of Ant Finance, covering up to 33% of the company's shareholdings. Furthermore, Reuters informs that the valuation of Ant Finance shows that the" stake is worth $14.9 billion", while:
"Equity investments in companies like online video group YoukuTudou, social network Weibo and electronics retailer Suning add up to a further $12.9 billion".
As per Barclays, Alibaba will generate a revenue amount of "$502 billion" by the end of present financial year through its "shopping platforms". Moreover, like Reuters, one can safely assume the amount the company collects from its commissions or advertising customers, is to remain "stable at 2.5 percent". If one goes by "last year's operating margins and tax rate" the company's revenue through its "shopping sites" will amount to "$4.5 billion", whereby it implies that the valuation will be "30 times" higher than its income.
Consequently, one can arrive at the figures that seem "significantly" high amid Chinese market web, wherein the leading social media and gaming company, Tencent "trades at 24 times forward earnings", while Baidu, a search engine company keeps it to "20 times". Therefore, it is clearly shown that Alibaba dominates the market of Chinese e-commerce for which it does deserve "some kind of premium rating", although:
"...a return to its post-IPO euphoria looks unlikely".
Source(s):
http://blogs.reuters.com/breakingviews/2015/08/25/alibaba-still-looks-pricey-despite-selloff/