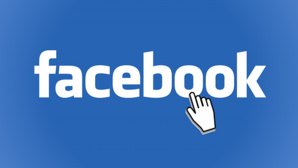 Television's set-top boxes will now have an app which is being created by Facebook Inc. Moreover, the same app will also work in Apple TV made by Apple Inc., reports Wall Street Journal, whereby quoting people who are "familiar with the matter".
The journal reported further that the "biggest" global social network in the online world was conducting talks with "media companies" for licensing "long-form, TV-quality programming". However, Facebook did not provide any comment on this. By creating an app for television "set-top boxes", Facebook would move one step nearer to "live video and video advertisements".
Facebook can secure a "continued" growth of its revenue by convincing the advertisers in buying "video ads" for ads of this sort "fetch higher rates from advertisers than text or photo-based ads". Moreover, live videos are acquiring popularity on social platform, whereby turning into a "highly competitive feature" with companies who stream "major sports event" along with "exclusive video components from high-profile events such as the Oscar and Grammy awards shows".
According to Reuters:
"In April, Facebook expanded its live video product, Facebook Live - a potential threat to broadcast television, giving it prominent placement on its app and rolling out features to make it easier for users to search and comment in real time".
References:
http://www.reuters.com