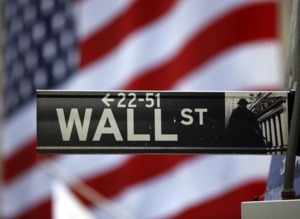 The year has come to an end and the "last few trading days" are being waited upon with expectations to take him each one's share of fortunes, while it is thought that the financial sector dictate the final terms.
In this quarter, the growth measured for the financial sector has been "more than 6 percent", while the investors are hoping that the "sector" will be "one of the main beneficiaries of the first interest rate hike by the U.S. Federal Reserve in nearly a decade last week".
Nevertheless, the investors were unnerved as they fear the "potential exposure of banks" to the U.S. that is dominated by energy and the "high-yield corporate bond markets". Likewise, the "financial and energy shares" got stalled during the "two trading sessions" followed by the hike. Denver based Kenny & Co LLC's "equity market strategist", Peter Kenny, said:
"That trade, the oil-financials, it is going to be with us for quite some time".
Recently, crude and energy stock prices have been correlated at 0.95, moving in sync, while financials are not left "far behind". In case, oil prices continue to fluctuate and energy shares keeps falling, the financials will reflect the same. In Kenny's word:
"The influx of money and capital into the financials over the last six months in anticipation of this move by the Fed was justified, but boy, this oil trade has turned that upside down".
The prices of slump oil fell "more than 20 percent in the energy sector" before it touched bay, although "signs of stabilization in the commodity" has been reassuring. The "Standard & Poor's" on the 30
th
of November 2015, shows that:
"the energy sector held a 7.1 percent weighting in the benchmark index. In contrast, financials hold a 16.6 percent weighting, second among the 10 major sectors and making them more influential in dictating the direction of the S&P 500".
Fed hike too has a potential "bump up earnings for the sector (financial)" besides, the "forward price-to-earnings ratio of 13.7". San Francisco based Wedbush Equity Management LLC's chief investment officer, Stephen Massocca said:
"Interest rates are going to stay here and this trade that led people to believe the banks were going to be substantially helped is just not going to happen".
"They are probably fairly valued here and they are very disinteresting."
While the Bernardsville, New Jersey based Janlyn Capital LLC's M.D. Andre Bakhos said:
"Due to the holiday week, attendance will be light.
"But the ability to move things around is easier at times like this, so while we normally think that nothing is going to happen, it is easier to make things happen."
References:
http://www.reuters.com/