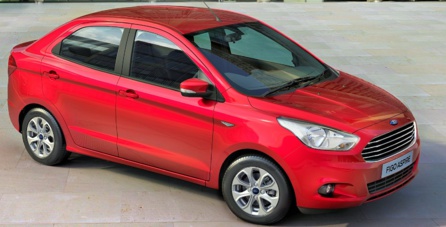 Ford plans for establishment of new plant worth $1 billion in India, is one of the massive investments made by the company in Asia. The aim is to expand the export from India to almost three times its present levels. The new factory is Gujarat is likely to increase the production capacity to nearly double to 440,000 vehicles per year and 610,000 engines. It will produce engines, and compact cars including SUV Ecosport and Hatchback Figo series. The factory will also be involved in stamping, paint, body, and assembling operations for vehicles. The factory is huge and expands over 460 acres of land. India is a very cost competitive market particularly for small size cars.

Presently, the Chennai factory is engaged in production of nearly 60,000 to 70,000 of vehicle per year and exports them to about 35 nations across the world. Over the next 12 months, the company is planning to enhance their international presence by exporting to almost 50 countries. As a result of Ford's new business plan in India, the new factory will provide employment for about 2500 people. Ford will be having more than 14000 employees by this year end. Ford is highly positive about the Indian car market and expects that it will expand to almost twice by 2020 end.

The rapidly expanding urban population in India indicates that compact models account for nearly one out of every two passenger cars and utility vehicles. The implementation of "Make in India" policy by Modi government has pulled Ford to make huge investments in India. Indian Prime Minster, Narendra Modi stated that India can be converted into a potential export hub for the carmaker, Ford. This was a turning point for the decision by Ford to initiate a new plant in India to boost its exports. Although Ford has been in Indian market for almost 20 years, the company could not generate much profit as per expectations. The company sales in India was 77,140 vehicles in 2014 as against 81,564 vehicles sold in 2013. However, the vehicle export by Ford doubled during the same period. Moreover, India's drive to encourage manufacturing activities is likely to bolster employments in a nation where millions of people connects to workforce each month.

Ford's CEO, Mark Field stated that they have taken the growth commitment to great heights in India. At the same the company have created new job opportunities along with complete focus to serve consumers all over the world with better products. Ford's financial performance will get stimulated by its robust car business in Asia as well as across the world. Despite the fact that Ford's financial performance has improved a lot but the company's stocks are not performing that well since financial crisis.

India vision towards Make in India is enticing international giants into India and therefore motivating them to begin their manufacturing in the nation. Moreover, the Indian government has eased various labour laws which will facilitate big industrialist and foreign companies to establish their business in India.