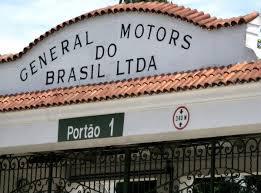 The automaker plans to invest 13 billion reais ($ 3.8 billion) in South America in the period 2014-2019 for the modernization of existing plants and new technologies, said the head of GM South America, Jaime Ardila.

According to Ardila, the company's investments will be focused on developing new technologies and products, rather than to increase capacity.

Company General Motors intends to introduce six new models in Brazil, Ardila said.

Earlier it was reported that General Motors, ranks third among the world's leading car manufacturers, plans to invest $ 5 billion in the creation of a new line of cars under the Chevrolet brand to the fastest growing markets.

At the same time, as GM President Dan Amman decided to reduce the concern activity in Russia, Indonesia and Thailand, as these markets are too difficult to achieve a high return or, in the case of Russia, the investment in them are associated with excessively high risk.

According to the GM, in the period to 2030, emerging markets will provide up to 88% growth in global sales of passenger cars.