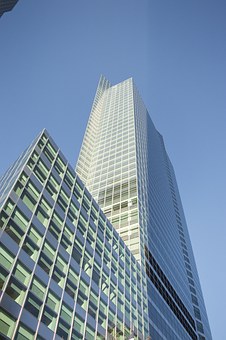 On Wednesday, it emerged that the Goldman Sachs Group Inc led a $10 million funding round in Crux Informatics Inc, a U.S.-based tech startup that enables financial institutions to outsource the processing of data to gain business insights.
Crux stated it will channelize the new funds to expand its business and hire more staff. The startup has existing teams in San Francisco and in New York.
Goldman Sachs invested through its Principal Strategic Investments division.
Financial companies are increasingly tapping large and diverse data sets to gain business intelligence and strategy.
With a growing appetite for "big data" many institutions are spending on formatting the data so that they can capitalize on it using sophisticated techniques such as artificial intelligence.
As a result, a data set is often processed multiple times by different firms.
"The emergence of unstructured data as an important input into the investment process creates a great opportunity for financial institutions, but only if actionable insights can be extrapolated from it," said Darren Cohen, global head of Goldman Sachs' Principal Strategic Investments group, said in a statement.
Crux's platform processes the data for financial firms, including hedge funds, banks, private equity groups and insurers, so that they could channel their resources more efficiently by building artificial intelligence algorithms to extract value from large data sets.
Thanks to Crux's data processing, the biggest pain points are removed, said Philip Brittan, Crux's chief executive.
"Everyone is looking at how to get more data and how to get more value out of the data that they have," said Brittan but "firms spend the majority of their data time on stuff that is not differentiated".
While Crux does not sell or resell the data, it has however established a network of information suppliers to help clients discover new sources.
According to Brittan, Cruz started its operations a year ago and clinched its first clients this summer.
He went on to add, other than Goldman Sachs, other
strategic investors
have also participated in this new funding round, but did not disclose their names.
This development underscores how large financial institutions are increasingly turning to young fintech startups to help them manage and analyze data to smarten their strategies, gain business intelligence and make more efficient their compliance processes.
References:
https://www.reuters.com