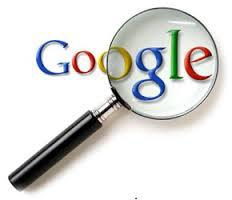 Claiming that the services of the company increased the choice for the local customers, Google, on Thursday, refuted the claims from the European Union's top antitrust official that the company favoured some of its own search results over those of rivals.

Google cited that the competition in the European market within various on-line search market were significant enough.

This is a long and continued investigation into the alleged violation of the European Union's antitrust rules by Google and if proven guilty, the Silicon Valley IT giant could face penalties to tune of billions of dollars.

Google submitted its response to the allegations by the EU competition commission on Thursday afternoon.

Charges were laid out against Google in April this year by Margrethe Vestager, the Europe Union's antitrust chief. The charges pointed out the reasons that the region's authorities believe that Google has abused its dominance in web searches to benefit some of its own services.

90 percent of the European on-line search market is dominated by Google compared to just 65 percent in the United States.

According to Vestager, the activities of Google with relation to the dominance of its Android smartphone software, which is used by almost three-quarters of Europe's smartphone users, are also being investigated by the European.

Google made the public announcement of rebutting the EU charges through its general counsel Kent Walker in a blog post on Thursday.

"Multiple rivals — including big American companies like Amazon and eBay — continued to compete against Google for online search requests," Walker said in the blog.

The activities of Google's search engine helped to increase the web traffic by 227 percent to sites like Amazon and eBay by sent roughly 20 billion referrals to other Internet companies in Europe over the last decade instead of reducing competition.

Substantiating the claims, Walker said in the blog that Google's searches provided individuals with tailored and specific results for their on-line queries.

"Any attempt to alter how the company offered its search results could harm the quality and relevance of these queries," Walker wrote in the blog.

There was no mention however about Europe's investigation into Android operating system investigations.

"We believe that the statement of objection's preliminary conclusions are wrong as a matter of fact, law and economics," said Mr. Walker, in reference to the European Commission's official charge sheet or statement of objections.