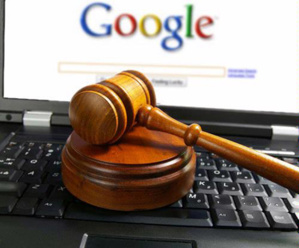 According to the newspaper The Wall Street Journal, charges may be brought against the company in the coming weeks.

If the authorities of the EU still bring charges against Internet giant, it will put an interim end to the five-year proceedings, in which Google has not been able to reach an agreement with European regulators.

Recall that the European Commission is accusing the US company to use its dominant position in the market of internet search (Google takes approximately 90% market share in the EU) to promote their own products and services, as well as copying content from competitors and unfairly restrict the activities of advertisers and developers .

According to WSJ source, the Commission asked the companies previously filed complaints on Google, for permission to disclose certain information transmitted on a confidential basis. Retailers and travel agencies are among these companies, the source said.

According to experts, the fact of sending of such a request indicates the intention of the Commission to put forward formal charges against Google.

-Request for information from the full control of the victims shows that the preparation of notice of the claim is in the final stage – the edition leads the words of the lawyer representing the interests of Google's dispute with the European Commission.

Sources also indicate the position of the European Commissioner for Competition Margrethe Vestager, whose statements suggest that she prefers to resolve the dispute in court, whereas its predecessor Joaquin Almunia tried three times to reach an agreement with Google, but the parties were unable to come to consensus.

If the EU authorities do press charges, the company will have a period of three months to provide evidence of his innocence in violation of the laws of the European Union, or to propose a new version of the agreement to settle the dispute.

After examining the position of Google, EC will make the final decision, which can be challenged in court. In accordance with EU law, Google may be penalized by the European Commission for an amount of about 10% of annual revenue, if found guilty of violating antitrust laws. Note that Google's revenue in 2014 amounted to 66 billion dollars.

Recall that in 2013 a number of companies applied to the authorities of the EU against the actions of Google. Competitors of the internet giant organized an alliance called FairSearch Europe, which includes companies such as Microsoft, Nokia, Oracle, Expedia and several other IT-companies, as well as owners of several major online media.

In early March 2015, FairSearch members expressed support for a Russian company Yandex, which also accused Google of violating antitrust laws and submitted an application to the Federal Antimonopoly Service.