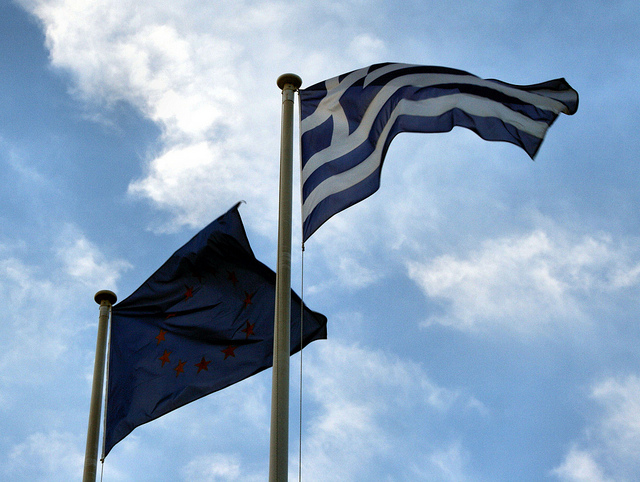 Greece's prime minister Alexis Tsipras is hoping that the country could sail out of the bailout mess and make a deal as early as May 9.

He also ruled out early elections if the dragging negotiations fail and was optimistic that a first agreement can be struck by the end of next week, which can then be ratified by Greece's European partners.

Tsipras's radical left-led government has been locked in talks with other European countries that use the euro currency to find ways to pay back the bailout. The final 7.2 billion euro rescue loan installment is at stake for the country, which risks losing its place in the European Union if it did not pay back the first instalment of the bailout. On May 12, Athens has to pay the IMF about 700 million euros ($757 million). Tsipras said that if the government has to choose, "our priority is our responsibility towards society, it is [paying] pensions and salaries."

Creditors are meanwhile demanding further reforms and savings but Tsipras ruled out early elections if the talks fail. He also did not take away the option of holding a referendum on the matter. "If I end up having an agreement that puts me outside the limits [of my mandate], I will have no other resort," he said. "The people will decide — obviously without elections, I want to make that clear."

Earlier Monday, Greece reshuffled its bailout negotiating team following fierce criticism of its flamboyant finance minister, meeting with market applause as investors hoped it will facilitate a deal to save the country from bankruptcy.

Varoufakis was rebuked by Greece's creditors most recently at a finance ministers' meeting in Riga, Latvia, where he failed to come up with a list of economic reforms creditors are demanding.

While the country's interior minister indicated this week that the country would emphasize wages and pensions over the almost 450 million-euro ($490 million) payment to the IMF, the government made opposing remarks. The Euro Zone officials scurried when they heard that the payback would not happen and were worried that the country would run out of money on April 9.

The present situation in Greece is particularly interesting as its neighbors have expressed that a Greek exit from Euro Zone should no longer be opted out if the country misses its payment. Reform packages are also being emphasized by the Euro Zone member countries as they grow impatient with no solution and agreement in the hindsight. The country has not seen any bailout funds since last year August and has been borrowing from state entities.