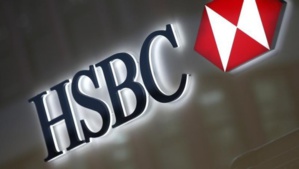 The customers of HSBC will no longer need to bother about memorising their lengthy passwords for the bank is planning to start "voice recognition and touch ID services" in the coming summer season.
Moreover, the customers who avail mobile or telephone banking facilities will get an option of accessing their accounts with the help of a "voice and fingertip verification system" for the bank has adapted "biometric banking" system.
According to Digitallook:
"HSBC said the service, which will be offered to up to 15m customers including First Direct, was the largest planned rollout of voice biometric security technology in the UK".
While, HSBC's Wealth Management & Retail Banking's Head of UK, Francesca McDonagh stated:
"The launch of voice and touch ID makes it even quicker and easier for customers to access their bank account, using the most secure form of password technology - the body."
On the other hand, Joe Gordon from HSBC informed the "Today Programme" of BBC that in case customers are suffering from cough or cold which can alter the respective voices to some extent will not be an issue with their voice recognition system, whereby the statement goes like this:
"We will be able to cope with people who have got colds or slight impediments. Things such as the size of your mouth or your vocal tract don't change. Neither do your cadence or your accent when you've got those little colds."
Nuance Communications Inc. will be supplying the "voice biometrics technology" to HSBC. The said technology will cross check against more than over hundred "unique identifiers", whereby taking in to account various "behavioural features" like pronunciation, speed and the cadenace of one's speech. Additionally, the system also verifies "the shape of larynx, vocal tract and nasal passages".
HSBC's "voice biometric technology" comes in timely with the research paper of YouGov that demonstrate that thirty seven percent of consumers think that "traditional passwords have become an outdated security measure", while another fifty five percent informed that rarely do they change their passwords. At present, only Barclays is offering "voice recognition" facility that too for selective clients.
References:
http://www.digitallook.com/