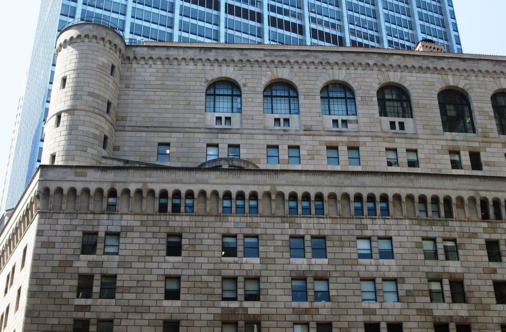 Beyond My Ken via creative commons
These funds belonged to the Central Bank of Bangladesh and accounted for 4% of the total reserves of the country. This South Asian country holds part of its gold reserves in the US Federal Reserve's vaults.
It is reported that the money was transferred to accounts in Sri Lanka and the Philippines.

Then, $ 100 million came from the banking system to the black market, and were subsequently sold. They were withdrawn in an unknown direction off the country through an intermediary after laundering in the three Filipino casinos.

The theft could be committed by Chinese cybercriminals, according to sources close to the Central Bank of Bangladesh. The entire operation took just a few days.

The basis for this conclusion was the statement of the Federal Bank of New York. The document stated that the proof that there was no proof the system was hacked, but the process of transferring money from the account of the Central Bank of Bangladesh was followed by the usual procedures.

Fed confirmed this statement, noting that the payment has been confirmed as part of the SWIFT system, in accordance with the standard authentication protocols.

To date, the Fed experts, together with representatives of Bangladesh are working on the establishment of the entire output circuit means. The Belgian messaging provider SWIFT services for banks reported that familiar with the case, but refused to comment on the situation.

At the same time, they noted that the messages transmitted via SWIFT are tested for authentication between the transmitting and receiving agencies. In the case with the account of the Central Bank of Bangladesh, there is no indication that the network was compromised.

In total, the Federal Reserve Bank of New York has about 250 accounts of central banks, governments and global financial institutions.