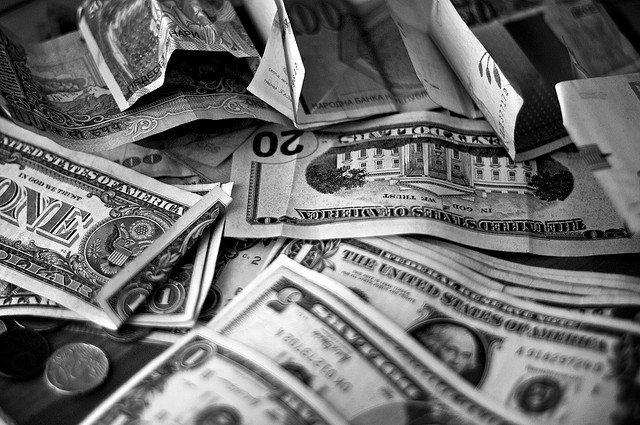 Buoyed by the gains in the stock market and home prices, US household wealth has increased to hit the highest level ever at a record of $82.91 trillion, according to a report by the Federal Reserve.

The combined wealth includes the wealth of US households as well as nonprofit organizations. The calculation was estimated for the period of October-December last year which was foreshadowed by a dip in the previous quarter. The figure is also not adjusted for inflation or population growth.

The Federal report notes that the value of stocks and mutual funds owned by households jumped $742 billion. The Standard & Poor's 500-stock index gained 4.4%. The complete gain is estimated to be at $1.5 trillion. While the result looks appealing, it should be noted that much of the stock-market gains goes to the wealthy, who tend to save the proceeds. The wealthiest 10 percent of U.S. households own about 80 percent of stocks.

Even so, the value of residential real estate has gone up, which is the promising element for most Americans because it is the single-most biggest asset for many of them. The gain is estimated to be at $356 billion last quarter. This is also the largest increase in net wealth since the fourth quarter of 2013.
The new report is expected to increase the consumer spending in the US. The consumers have been treading the back foot when it comes to spending largely due to the insecurities associated with their assets. The increase came as households added to their debt levels at a 2.7 percent annual pace in the October-December period.

The report shows that US corporations are also seeing sharp improvements in their finances. Businesses amassed $2 trillion in cash by the end of last year - a record high - up from less than $1.9 trillion three months earlier.

Cash-rich corporations could spend more on investments in machinery, computers and other equipment. That would make workers more productive and accelerate economic growth. It could also result in a rise in stagnant wages which has been bothering the US economy from last year. Businesses could also use the low interest to take more debts and fund in their companies. Business debt rose 7.2 percent in the fourth quarter, the sharpest quarterly increase in more than six years.