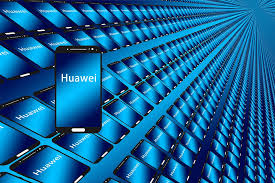 In a development that underscores the stength of the headwinds that Huawei faces, the Chinese company stated, it has laid off more than two-thirds of its 850-strong workforce from its U.S.-based research arm Futurewei Technologies.
Futurewei has offices in the Dallas area, Silicon Valley and in the greater Seattle and Chicago.
In May, the U.S. Commerce Department had placed Huawei on its "entity list" since it deemed that the Chinese telecommunications giant poses a national security risk. The Justice
Department has also filed charges against the firm alleging theft of trade secrets and other crimes.
In its statement, Huawei said the job cuts were "due to the curtailment of business operations" by the U.S. government's actions. They will be effective from July 22.
Significantly, by placing Huawei on the Entity List, the U.S. has the transfer of sensitive technologies by Futurewei to Huawei, its parent, illegal.
According to an employee who has not been layed off, work at the company has come to a standstill following Huawei being placed in the Entity List.
"On the 17th of May, Huawei asked everyone at Futurewei to upload everything to the Huawei cloud, right before the ban took effect," said that employee. "After that basically Futurewei has stopped doing any work - almost stopped everything."
Incidentally, going by the data from the United States Patent and Trademark Office, Futurewei has filed more than 2,100 patents in areas including telecommunications, 5G cellular networks, and video and camera technologies.
Ref.
www.reuters.com