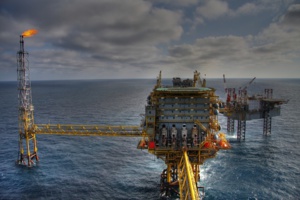 Tropical storm Nate which brought torrential rains in Central America resulting in the deaths of 22 people is now headed towards the U.S. Gulf Coast where it could land as a hurricane this weekend.

According to the Miami-based National Hurricane Center (NHC), Nate could produce as much as 15 inches (38 cm) of rain in some areas of Nicaragua.

As per Dennis Feltgen, a spokesman for NHC, Nate is slated to strengthen as a Category 1 hurricane when it hits the U.S. Gulf Coast on Sunday.

In a statement, the NHC said, at 0300 GMT, Nate was seen 95 miles (153 km) east-southeast of the Honduran island of Guanaja and was moving northwest at 12 mph (19 kph).

The NHC has already issued a hurricane watch alert from Morgan City, Louisiana, to the Mississippi-Alabama border, including metropolitan New Orleans, Lake Pontchartrain, and Lake Maurepas.

U.S. officials from Florida to Texas have informed residents to prepare for the storm. Already a state of emergency has been declared in 29 Florida counties as well as the city of New Orleans.

"The threat of the impact is increasing, so folks along the northern Gulf Coast should be paying attention to this thing," said NHC's Feltgen.

As a precautionary measure, the U.S. Environmental Protection Agency (EPA) plans on releasing 40 million gallons (151 million litres) of acidic water from storage ponds to a waste site at Pascagoula.

In its statement, the EPA said, the release to a drainage bayou is intended to prevent a greater spill during the storm. It went on to add it does not anticipate any impact on the environment as a result of this release.

Major offshore oil producers, including Exxon Mobil Corp, Chevron, BP plc, Statoil and Royal Dutch Shell Plc have already begun shutting down their production levels and have started withdrawing personnel from their offshore platforms.

As per the U.S. Department of Bureau of Safety and Environmental Enforcement, around 14.6% of U.S. Gulf of Mexico oil production has gone offline; 6.4% of natural gas production has also been taken offline.

Source: