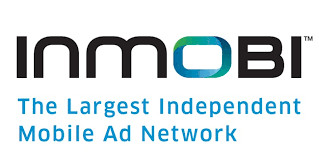 Global IT giants Facebook and Google are being given tough competition in claiming mobile advertising from a very unlikely source – a small Indian startup.
Since its very recent inception, mobile advertising has been one of the fastest growing new industries and in this field today, one of the world's largest players is India's InMobi.
"The mobile advertising play started about seven years ago, people could predict there were going to be a lot of mobile phones – and hundreds of players appeared," says Inmobi co-founder and CEO Naveen Tewari.
As the smartphones started hitting the emerging markets in a big way and there was need for scaling of business, a lot of those players fell by the wayside. While in the resent day there are a number of players in the global mobile advertising market, the three global competitors are Google, Facebook and InMobi.
There was in fact much buzz earlier in the year when Google reportedly entered into ealy stage talks to buy InMobi.
"We want to build and we want to build big," says Tewari, in response to why they have not pursued any of the multitude of offers he says have come in.
"We think the business has huge scale to achieve before it becomes a saturated market," says Tewari.
While applications becoming a core part of company strategies, InMobi's own business is built around businesses increasingly moving onto mobile devices. The company claims that they receive over 120 billion impressions each month from over a billion consumers in 200 countries around the world.
The company's new MIIP technology – launched in July – a discovery platform which adds a human element to mobile advertising, is expected to open up a $250 billion market a few years down the road, says Tewari, a former McKinsey consultant and a Harvard MBA alum.
The industry will surpass $110 billion next year, predicts research firm eMarketer. They also estimate that of the two billion smartphone users worldwide, one quarter of them will be in China.
And InMobi is alreadya step ahead being the largest mobile advertising platform in China. The Indian company partnered wiht China's APUS in September and is one of the top 10 developers on Google Play. APUS is a company that enables users to customize their android screens.
A
ccess to an estimated 500 million plus new users in China would be available to InMobi through this tie up.
"It's challenging but equally rewarding," says Tewari describing the Chinese market. "You just have to learn how to overcome the barriers – we've tried to be what the local environment is, that has allowed us to adapt," he says.
India, which is the company's home and considered a lucrative market for mobile ads, is described by Tewari as being one where the most attractive part of building the business is the fact that everyone wants to come in.
"But we fundamentally believe mobile is global. We're using our strength to our advantage" he says.
Two thirds of the company's revenue is from India and China alone.
(Source:www.forbes.com)