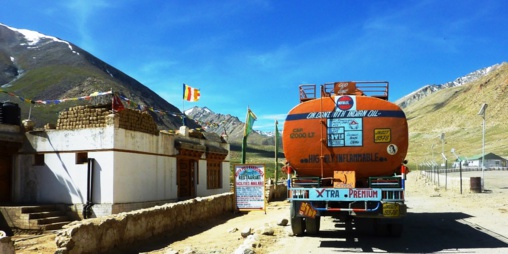 John Hill
The Government of India is planning to start consulting on a merging 13 state-owned oil companies in one giant corporation, writes The Economic Times, citing sources.

According to the publication, the Ministry of Oil is planing to discuss the possible merger with all stakeholders, including the merger's subjects. The list of companies includes the country's leading oil producers such as Oil and Natural Gas Corporation (ONGC), Oil Refining Bharat Petroleum Corporation, Indian Oil Corporation, Hindustan Petroleum, GAIL, Mangalore Refinery and Petrochemicals (MRPL), Chennai Petroleum , Numaligarh Refinery and Oil India, lists the newspaper.

Total capitalization of six of these companies amounts to $ 77 billion. By market value and the financial strength, the combined company will be able to compete with Russian Rosneft (market cap - $ 55 billion) and British BP ($ 112 billion), and will be able to consider proposals such as buying large shares in Russian state-owned companies, the newspaper notes.

Oil Ministry refused to comment on this information.

Soon, India would become one of the world's leading consumer of oil.

India, which imports about three-quarters of the total consumption of oil, ranks third in the world in terms of oil consumption, giving way only to China and the United States. India imports about 4 million barrels of oil per day. Level of oil consumption in the country is likely to grow fast enough.

Demand for energy in the US and in Europe will remain at the same level or fall, and China is moving away from energy-intensive heavy industry in favor of the consumption-oriented economy. Demand in India, meanwhile, is expected to grow by 4.2 % per year over the next five years.
According to the International Energy Agency (IEA), by 2040 oil imports to India can grow twice and reach 7.2 million barrels per day, boosted by population growth and economic modernization.

Saudi Aramco is already planning to open an office in India this year. According to a source familiar with the situation, the Saudi company's management started negotiations with key importers of oil in this country, and soon it will be informing them on their oil prices every month.

"Aramco is changing attitude toward its clients", - the source added.

"Before, the company forced its customers to make a choice between acceptance of all terms and complete non-cooperation. Now, however, Aramco has become closer to the buyers of its oil," - he continued. In addition, he said, the Saudi company plans to invest in a new refinery in India. Aramco's representatives and the Ministry of Oil of Saudi Arabia refused to comment on the matter.

Other players of the oil industry are also plannig to expand in India. In October last year, Ali Kardor, Head of Investment Department of Iran's National Iranian Oil company, said that his organization is holding preliminary talks on buying a stake in an Indian refinery.

"India is the future of the oil market," - said Dharmendra Pradhan, Minister of Petroleum and Natural Gas of India, in March.