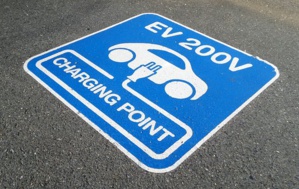 The Chief Executive Officer of Innogy, Peter Terium, reported that the company was intensely talking to a "group of carmakers" in the hope of being "selected as a supplier of super-fast charging stations for electric vehicles across Europe". There is a strong rivalry and competition coming from the other vendors, as Terium informed that:
"It's not a done deal yet".
According to Reuter's report, "BMW, Volkswagen (VOWG_p.DE), Ford and Daimler" has plans of making around four hundred "next-generation charging stations" that will be located in Europe, wherein electric cars could reload themselves within "minutes" as oppose to waiting for hours.
Reuters sources has also informed that in the month January 2017, Innogy was conducting "talks with the consortium".
References:
http://www.reuters.com