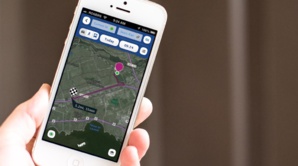 As the newspaper writes, citing "reliable" sources, Facebook began using not only Nokia maps for navigation but HERE's location-based capabilities.
Thanks to them, the social network will be able to offer a broader role to users who update their status and upload photos from certain places.
Moreover, the geographic data will help advertisers more precisely target ads to a specific audience.
The Finnish company announced its desire to sell the online maps business in April, after the announcement of the takeover of the French telecom equipment maker Alcatel-Lucent.
As stated in the press release, Nokia launched a "review of strategic options", including a partial or complete sale of the asset.
Maps HERE - one of the few consumer products that Nokia retained after the sale of the "mobile" units to Microsoft for 7.3 billion dollars last year.
Multiple devices, such as Android-tablet N1 also can be counted in there.
After the deal with Microsoft, Finns began to strengthen its position in the field of online maps.
So, at the end of 2014, the application HERE for Android-smartphones was released, and more recently it has reached iPhones too.
The program stands out with the ability to lay any routes (road, pedestrian, etc.), gather a collection of favorite locations, and download maps for offline viewing.
Nokia's navigating applications has always been highly appreciated among users, so if the company really decides to drop HERE, then it will have to choose from the mass of applicants.
In addition to Facebook, Apple, Samsung, Uber, Baidu, Alibaba, Tencent and Yahoo are eyeing to the maps.
According to Manager Magazin, the value of Nokia's unit HERE is about 2 billion euros.
However, there are higher grades.
According to the calculations of the Finnish research company Inderes, the value of this business fluctuates in the range from 4.4 billion euros to 6.9 billion euros (based on the total cost of the company and its individual units).
HERE division not only collects and provides information on the roads, but also supply users with information about traffic jams on the roads around the world in real-time (118 countries).
Main HERE's products - Here Maps and Here Drive.
These applications are pre-installed to all devices on the platform of Windows Phone.
In addition, they are available free of charge for owners of Android devices and iOS.
Here Maps and Here Drive can be used offline, ie without the connection to the Internet.
source: techcrunch.com