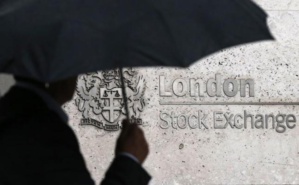 The bond values rose in the market as the stocks of developed market dropped whereby yields came down sharply which followed the citation of the U.S. Federal Reserve wherein it did not show any rise in interest rates due to the present financial market commotion and the weakening financial market trend on a global scale.
Nevertheless, emerging markets currencies and stocks that are "vulnerable to higher U.S. interest rates" were in favour of the decision made by the Fed, which postponed the "lift off" for minimum a month to come, whereby Reuters reports:
"The FTSEuroFirst index of leading 300 shares slid 2 percent to 1,396 points .FTEU3, its biggest fall in two weeks. Germany's DAX fell 2.6 percent to 9,961 points .GDAXI and France's CAC 40 was down 2.3 percent at 4,546 points .FCHI.
"Britain's FTSE 100 index .FTSE also followed Wall Street's overnight lead, and was down 1 percent at 6,121 points. U.S. futures predicted a fall of almost 1 percent at the open later on Friday".
Moreover, bond yield came tumbling down for the European government. The "German Bund" of ten years came down by "12 basis points EU10YT=RR", while more and more economists, "including those at Morgan Stanley and Barclays", are left wondering as to whether Fed intends on increasing rates in this year owing to its "concerns over growth and market volatility, as well as the strength of the dollar". CMC Markets' chief strategist, Michael Hewson states:
"The Fed's rather downbeat outlook came as an unwelcome surprise, and it's likely to take a while for investors to figure out whether the Fed is seeing something that the rest of us aren't".
According to Andy Haldane, the chief economist at the Bank of England, the bank may exercise a further cut in the interest rates in the low inflation rates persists while materialising "global risks"; while, Benoit Coeure, the policymaker at European Central Bank, fears that the emerging markets prospects on the global growth "have darkened".
Janet Yellen, the Fed Chair, commented that the global outlook commands less certainty, while "recent falls in U.S. stock prices" reinforces the uncertainty when the rise of dollar's value kept the U.S financial markets on a tight grip. Moreover, Reuters writes:
"The Fed's fresh economic projections showed 13 of 17 policymakers still foresee at least one rate hike in 2015, down only slightly from 15 at the last forecast made in June. But it also trimmed its forecasts for 2016 and 2017 economic growth".
In Lee Ferridge's words:
"Now it's a waiting game again, and every upcoming meeting is on the table so long as data and conditions can justify a move. However, there is no guarantee that the conditions will be satisfactory ahead of the end of 2015".
However, global markets were surprised by the sudden "devaluation" of yuan, while worries of actual Chinese economy being in "worse shape than previously thought" are growing. A survey conducted by Barclays, which included over seven hundred global investors", showed that as per the prevailing believe among them, the "Chinese growth figures" could be "overstated". Moreover:
"Emerging market equities rose to one-month highs on Friday, with MSCI's broadest emerging market index .MSCIEF up 0.6 percent and on track for the biggest weekly rise since early April, with 3.7 percent gains.
"However, Japan's Nikkei average .N225, in line with other developed equity markets, ended three days of gains to close 2 percent lower".
References:
http://www.reuters.com