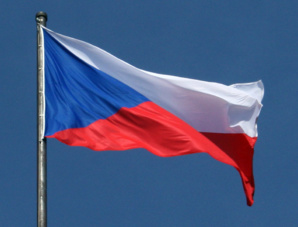 irna.ir
Minister of Trade and Industry of the Czech Republic Jan Mládek opened a branch of state foreign trade company CzechTrade on Tuesday in Tehran, which will advance orders for Czech companies. The first result of the visit was signing of an agreement for supply Iran with 250 tractors produced at a Czech factory Zetor in Brno.

In addition, Iran has expressed great interest in purchase of trucks Tatra, produced by Tatra Trucks company in the town of Koprivnice in the eastern Czech Republic. "Negotiations have begun. Iran is a very promising market for the industry as it needs to be updated" - said the plant's representative Andrey Chirtek.

"If you intend to supply tractors, trams or build entire plants, it is necessary to establish direct relations", - said Mládek.

Mládek was the second member of the Czech Government, who visited Iran in recent months. In September 2015, Iran welcomed a delegation of Czech businessmen headed by Czech Foreign Minister Lubomir Zaoralek, hosted by Iranian leading politicians in Tehran.

Two days ago, the head of US diplomacy John Kerry and the Council of the European Union reported that the international sanctions that had been in force against Iran for nearly a decade dropped.

Recall that in 2015, international community managed to reach an agreement, under which Tehran pledged to dismantle its nuclear program in exchange for lifting of economic restrictions. According to the International Atomic Energy Agency, Iran has fulfilled all the obligations assigned to it. Now, Tehran will be released on the world oil market - experts agree that this will complicate the already difficult situation in the oil trade.

"I thank God for this blessing, and I bow to the greatness of the patient Iranian people. Congratulations on this glorious victory! "- President of the Islamic Republic Hassan Rowhani commented lifting of the sanctions. He had previously said that it will help the country to improve relations with its neighbors. However, not everyone in the region is happy with the situation. Israeli Prime Minister Benjamin Netanyahu has consistently advocated preservation of the sanctions. The Persian Gulf monarchies will hardly like Iran's rise – especially it concerns Saudi Arabia, which now has extremely tense relationship with Tehran.

Besides the possibility to trade in oil, Iran will get access to their previously frozen assets, estimated at nearly $ 50 billion, and the right to import previously inaccessible equipment and technology. The US, introduced its own limitations against Iran, left some of them yet in force. Several dozen Iranian companies and individuals are still under the sanctions, too.