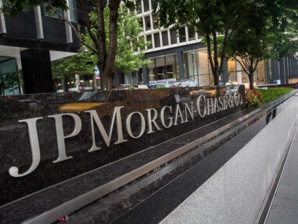 According to people conversant with this story, J P Morgan Chase & Co has agreed for an out of court settlement to the tune of $125 million to settle further investigations into its dealings of improper collection and sale of consumer credit card debts. The settlement includes $50 million in restitution fees.
J P Morgan Chase & Co is one of the largest financial institutions in the country. It has been accused of robo-signing and pursuing other discredited methods such as going after consumers for debts which they did not owe in the first place as well as providing wrong information to debt buyers. The term robo-signing refers to the act of signing documents 'en mass' without them being subject to scrutiny.
The District of Columbia as well as 47 states and the US Consumer Financial Protection Bureau (CFPB) will be announcing the settlement shortly.
Of the settlement money, $95million will go to the States and CFPB will retain the balance $30 million. Both CFPB and JPMorgan preferred not to comment on the settlements.
A spokesperson for Tom Miller, the Attorney General for Iowa, also refused to comment on the matter. Of note is the fact that Tom Miller has been leading a group of states which have jointly probed JPMorgan's actions, in this regard.
However, California and Mississippi are sticking to their guns and have, so far, refused the settlement terms. Their lawsuits against JPMorgan's debt collection practises is still on.
Kamala Harris, California's Attorney General, sued JPMorgan way back in 2013, claiming that the institution's practice of collecting debt of 100,000 from Californians over a three year period was not only fraudulent but unlawful as well. As per the California Attorney General's office, JPMorgan flood California's courts with thousands of questionable lawsuits, including filing 469 lawsuits on a single day.
When contacted, California's Attorney General's office spokesperson, Kristin Ford, refused to comment on the matter.
Similar to the action taken by the Attorney General of California, Mississippi's Attorney General too filed a similar lawsuit against JPMorgan in 2013. Its lawsuits characterised JPMorgan's office, as described by JPMorgan's employees, as "disorganised" and "chaotic", marred with "rampant" blunders and unrealistic quotas; the employees did not have adequate training and had a high turnover with regular change in policies.
When contacted, Rachael Ring, a spokeswoman for the Mississippi attorney general, preferred to only comment that the lawsuit is pending.
For those wondering, why the two states are still holding their positions and are unwilling to settle, perhaps can peruse the judgement handed down by the U.S Consumer Financial Protection Bureau to JPMorgan in 2013, wherein it ordered the refund of $309 million to around 2 million customers. There too JPMorgan was caught on the wrong foot for illegal credit card practises.
At that time, the Office of the Comptroller of Currency had also issued an order of consent against the JPMorgan identifying it for unsound practises which included amongst others, debt sales. The company had fought back saying its actions affected less than 1% of its customer base and that it had stopped the aforementioned practise in 2011 and in the following year it had stopped enrolling customers for credit card monitoring services.
Interesting, Iowa's Attorney General, Tom Miller had helped negotiate a $26 billion settlement with JPMorgan in 2012, which included amongst other misgiving of the bank, robo-signing and mortgage abuses.
References:
http://www.reuters.com/article/2015/07/08/us-jpmorgan-credit-debt-settlement-idUSKCN0PI00520150708