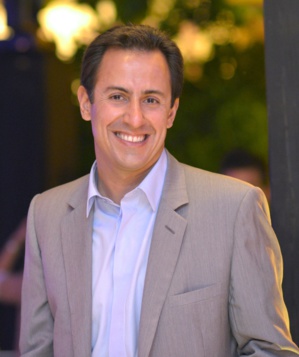 DMR – As the Chairman of Panoro Energy could you describe your activity, what place and positioning does your company have in the oil industry?

Julien Balkany - As the Chairman of Panoro Energy, I am responsible for both the leadership and stewardship of the Board of Directors of the company. Along with the other members of the board, I am in charge of setting the company's strategic direction and business objectives in the interest of all our stakeholders.
On a day-to-day basis I oversee and evaluate the performance of the senior management team in effectively implementing the strategy adopted by the board. In addition, I am directly accountable to the shareholders that have elected me, and am fully responsible for ensuring a constructive and productive dialogue with our shareholders; and at Panoro Energy we have a very large and diverse shareholder base with over 4,000 supportive shareholders!

Panoro Energy is a junior Norwegian oil and gas production company headquartered in London and publicly listed on the Oslo Stock Exchange. We have a very experienced and highly qualified management team with strong operational and financial capabilities. We also have an impressive track record of unlocking value through the drill bits as well as through executing M&A transactions. We identify, target and invest in producing or near producing assets in Africa.

Thus far, all our oil & gas activity has been in Africa. Geographically, we have been focused mostly on North and West Africa. We hold producing assets in three countries: Gabon, Tunisia, and Nigeria. We have been pleased and satisfied with two recent acquisitions in Tunisia and the opportunities that exist to expand in-country. Our primary objective is to create value for all our stakeholders by exploring, developing and producing oil and gas reserves on this continent.

DMR - In the past few years, the oil industry has undergone several changes such as the increase in the share of American tight oil and the exploitation of shale deposits, what do you think about this transformation?

Julien Balkany - The US has become a major producer of shale oil and shale gas for a couple of years now and clearly it has been a game changer for the entire energy industry. However, the cost of producing such unconventional resources is still very high compared to conventional resources as the minimum breakeven price level has been in the high 50's for the shale producers. At Panoro we are focusing on producing hydrocarbons by picking low-hanging fruit assets that are mature or have been overlooked and present material upside potential.

Also, this transformation in the US has been quite beneficial for small and medium size independent exploration and production companies like us. A lot of the large US independent companies and majors have been exiting Africa within the last couple of years to refocus on the domestic 'shale boom'. Panoro Energy is uniquely positioned to continue growing in Africa and to take advantage of some attractive acquisition candidates in a landscape with reduced competition.

DMR - Is the scenario of the rise in brand crude oil to 100 dollars realistic by the end of 2019, do you think?

Julien Balkany - Oil prices could easily skyrocket to over $100 per barrel if the tensions in the Middle East escalate and a US-Iran war breaks out. However, it has been exactly five years now that oil has been consistently trading below $100 despite the geopolitical tensions and the OPEC members, along with Russia's, endless efforts to cut down production to maintain oil prices above $60. In the meantime, there are some concerns about slower global oil demand growth and the fear of an economic slowdown. Personally, I believe the recent demand softness should not be overestimated as 2019 will most likely be the 8th consecutive year with more than 1 million barrels per day of global demand growth. Even when discounting any external geopolitical factors, oil prices will likely be back near the $100 threshold within the next 3 years.

DMR - : Can assumptions be made concerning the geopolitical context's impact on the oil industry and prices?

Julien Balkany – US sanctions have largely pushed Iranian and Venezuelan exports out of the market and are priced in already. Nevertheless, sporadic events like the tanker attacks close to the Strait of Hormuz last month should be a reminder of how geopolitical risk might have a dramatic impact on oil prices which could surge at any moment. The oil market is currently in balance but heightened tensions in the Middle East combined with a halt of the commercial traffic in the Strait of Hormuz could create a brief spike above $100 per barrel due to the looming uncertainty in the region. Crude oil prices would then fall back to pre-crisis levels.