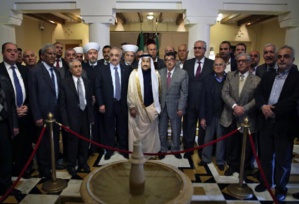 Following in the footsteps of Saudi Arabia, another two Arab countries, Qatar and Kuwait urge their citizens those who are "already in Lebanon" to leave the city, while both the countries issued "a travel warning" for their citizens who wish to visit Lebanon.
In unison, all the countries such as Bahrain, Saudi Arabia and the United Arab Emirates forming the "Gulf Cooperation Council" with "tight-knit" state members have told their respective citizens to avoid travelling to Lebanon. The said travel advisory of Lebanon based "Kuwait's Embassy" was carried out by the Kuwait News Agency, whereby no details regarding the "nature of the security threat" was available.
On the other hand, the Foreign Ministry of Qatar also published "a similar advisory" "on state-run news agency". The advisory is a reaction to Lebanon favouring Iran in "Sunni kingdom's proxy wars with the Shiite power" as the latter houses "powerful" Hezbollah group that has Iran's support. In fact, in same reaction Saudi Arabia even "cut $4 billion in aid to Lebanese security forces".
The decision was made by Saudi government once the "Lebanese foreign minister, Gibran Bassil", who support the Hezbollah, denied to "support Saudi resolutions against Iran". The resolutions were drafted during "two meetings" that took place between "Arab and Muslim foreign ministers". Consequently, there is a tension in Lebanon's air between the "pro-Hezbollah" and "pro-Saudi" camps.
In an expression of camaraderie, the "pro-Saudi politicians" along other well wishers of Saudi Arabia visited Beirut based Embassy of Saudi Arabia, whereby the Saudi Arabian Ambassador posted in Lebanon, Ali Awad Asiri stated:
"...mistakes were committed against the kingdom and what is required is to rectify them."
While, the former Prime Minister of Lebanon, Saad Hariri stated:
"...the problem is that there are groups in Lebanon, whether Hezbollah or its allies, who think that they are bigger than the state."
"Hezbollah should understand that it is not alone in the country and that there are Lebanese interests all over the world, and they are exposing Lebanon and all the Lebanese to dangers in the Arab world in general and the Arab Gulf in particular as well".
References:
http://www.ndtv.com/