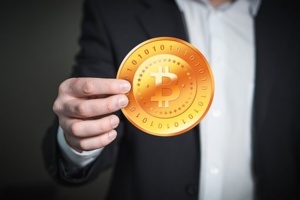 In a collaborative venture, "London Stock Exchange Group Plc" and the IBM will be building "a blockchain-based platform" for "digitally" issuing enterprises' "private shares" of medium and small sizes in Italy.
The Italian Exchange Operator at LSEG, Borsa Italiana is in charge of building and testing the platform, while attempts will be made to turn the technology for easier tracking besides exchanging "shareholder information of unlisted businesses". Blockchain does not require any "trusted third party", as it can maintain the same by a "network of computers" which can be shared.
All parties "connected to the network" can view the information present on a blockchain, although without the consent of "each participants" the information cannot be "amended". Likewise, the technology provides a "shared golden source of data", at the same time omitting the reconciliation stage between "different companies" holding records.
Traditionally, manual spreadsheets were used to store shareholders' information for "small and medium enterprises, as each party had their "own version". Therefore, the shared ledger of blockchain will enable companies to become more transparent besides promoting interaction with the shareholders "on their ownership". Addressing an interview, the Emerging Technology's Head at LSEG, David Harris, stated:
"As these companies grow they will be better at interacting with their shareholders".
While, Reuters added further:
"The exchange group hopes that the new technology, which is built using a type of blockchain called HyperLegder Fabric, will also make it easier for companies to access credit".
Hyperledger has made a recent release of the HyperLedger Fabric, whereby the former is an "open-source group" wherein LSEG and IBM are members and the Linux Foundation is the leader. There has been an increment in the blockchain investments coming from the financial institutes, as they hope to bring down cost and simply certain processes.
Along with the growing excitement over the technology, skeptics are still cautioning about the "early days" of the technology lest "its potential may have been overblown". However, the "new platform" has been designed to support the present systems of the group as it is still in an "initial test phase with a small group clients and partners", reported LSEG.
References:
www.reuters.com