by Tatsiana Zhurauliova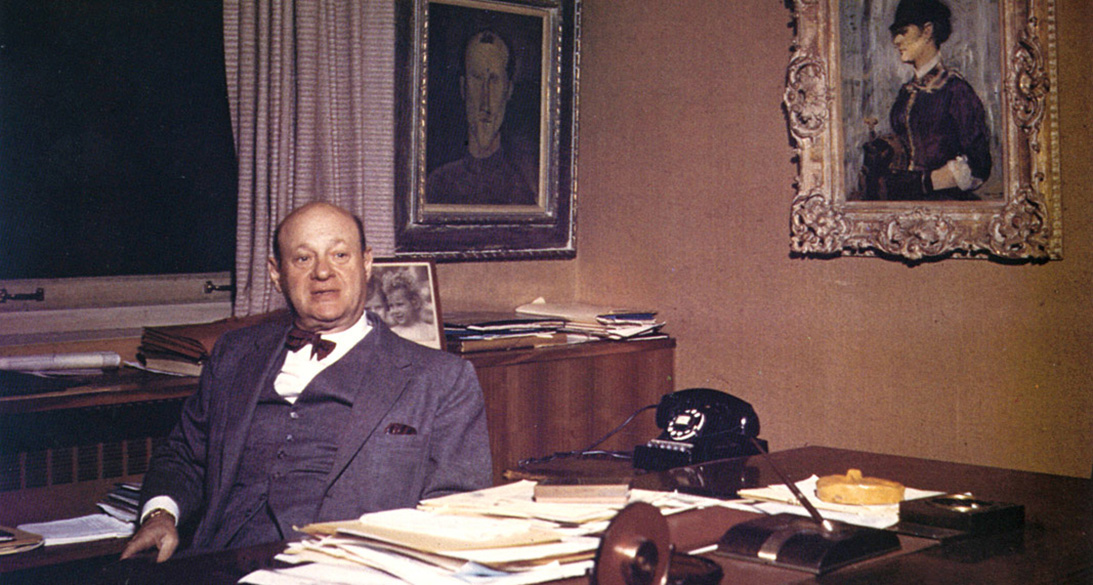 Henry Pearlman in His Office at Eastern Cold Storage, New York, N.Y., Courtesy of The Henry and Rose Pearlman Foundation.
According to his recollections, Henry Pearlman became an art collector when he first saw
Chaïm
Soutine's painting
View of Ceret
(c.1921-22)
in the windows of
the American Art Association–Anderson Galleries in New York (later Parke-Bernet). He purchased the painting in 1945, thus starting what would become one of the finest private collections of Impressionist and Post-Impressionist art in the United States. At the time Pearlman already owned a number of early Italian, French, and American genre paintings, but none of them elicited the same passionate response as the Soutine. The canvas, he stated, set him "on a road of adventure both exhilarating and satisfying."
Over the years, he collected over seventy masterpieces of modern art, including works by
Paul Cézanne, Honoré Daumier, Edgar
Degas
, Paul
Gauguin
, Amedeo Modigliani, Henri de Toulouse-Lautrec and Vincent
van Gogh
.

Read more...