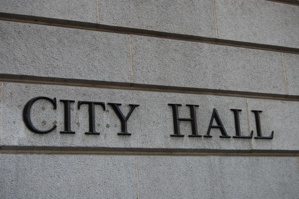 The first "Muslim Mayor" of London, Sadiq Khan criticized Donald Trump, while hinting that the latter would be exempted from his "proposed temporary ban" on Muslims' entry into the U.S. as Khan considers Trumps comments to be "ignorant" and could play "into the hands of extremists".
However, Trump had told The New York Times that he was "happy" to see Khan take the Mayor's post for as far as his ban on Muslim comments are concerned "there will always be exceptions", while Khan rebutted saying:
"This isn't just about me. It's about my friends, my family and everyone who comes from a background similar to mine, anywhere in the world".
"Trump's ignorant view of Islam could make both our countries less safe - it risks alienating mainstream Muslims around the world and plays into the hands of the extremists. Donald Trump and those around him think that western liberal values are incompatible with mainstream Islam - London has proved him wrong".
In fact, Khan is in favour of Hillary Clinton who is a democratic candidate, whereby he said:
"I hope she trounces him (Trump)."
Following the San Bernardino, California's "deadly terror" strike, Trump had "called for a temporary halt to all Muslims" from coming into the U.S. for he thought all Muslims had harboured a "hatred" for America, whereby the situations call for the ban until the authorities "can figure out what is going on".
Moreover, Labour MP Khan, whose father was a "Pakistani bus driver", won the "the mayoral elections" and defeated the Conservative rivals. In an article, following his swearing ceremony for resuming his post, he wrote:
"They (Conservatives) used fear and innuendo to try to turn different ethnic and religious groups against each other - something straight out of the Donald Trump playbook".
References:
http://timesofindia.indiatimes.com/