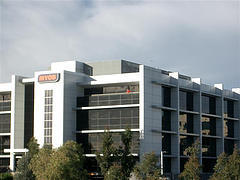 Bain capital's accounting software firm MYOB is set to launch a $2.8 billion IPO, which will also be the largest float of the year.

The US-based private equity firm is looking to raise around $700 million to $800 million through the IPO which will debut at the end of April in the stock exchange. The IPO is also one of the most anticipated launch in 2015 in the investor circles. The valuation for the company is expected to reach $27 billion in the US market. Index funds are looking to acquire chunks of the shares because of the company's much-anticipated inclusion in the ASX benchmarks.

MYOB will be chaired by former Telstra executive Justin Milne, who is also a board member of NBN Co.
Bain's listing of MYOB investment comes as the Australian ­share market continues a prolonged bull run, fuelled by yield-hungry investors pushing up valuations.

Technology valuations have been much in demand with rival cloud-based accounting software group Xero's shares up 54 per cent since December, following a $US100m capital injection from renowned US investors Accel Partners. Xero is estimated to be valued at $3.2bn despite the company having yet to report a profit and being forecast to generate just $126.6m in revenue for the financial year ending March 30.

Meanwhile, Bain's market strategy of using the current technology love in the market us expected to give good profits to the company. The valuation for MYOB is more than double the price it paid less than four years ago to acquire the firm. Fellow private equity firm Archer Capital and several smaller co-investors sold the business to Bain in 2011 for $1.1bn, having bought it themselves for $558m.

MYOB makes cloud-based accounting software akin to Intuit Inc. MYOB has cornered up to 65 per cent of the market for small to medium enterprises, thanks to its impressive user interface.
Citi, Macquarie, Bank of America Merrill Lynch, UBS and Goldman Sachs will handle MYOB's float while Reunion Capital Partners are acting as Bain's financial adviser.