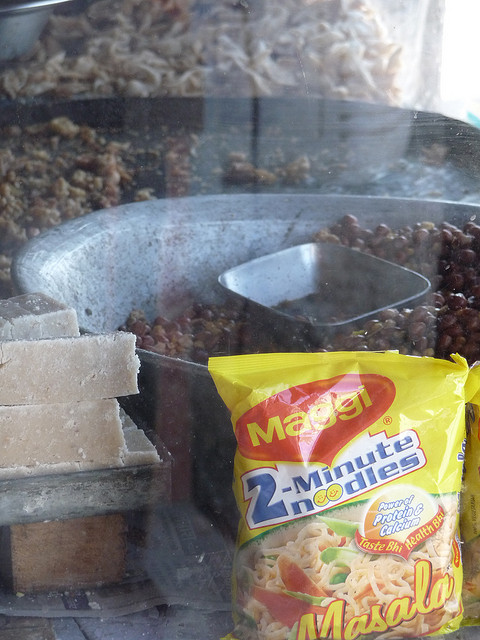 Nestle's instant noodles brand Maggi, which has been under the scanner in India over the past one month, is now being tested by the US Food and Drug Administration (FDA).

According to a Reuters report published on Mint, Nestle's spokeswomen has confirmed that Nestle itself does not import, market or distribute Maggi Noodles in the US. Once the test results are out, FDA may take action to ban the brand or retain it solely on the basis of the level of lead found in the samples. Maggi has been banned in India for the presence of lead and MSG in the samples tested in central government's labs.

Meanwhile, earlier reports state that a number of snacks made in India and imported to the US have been banned by the FDA. According to a Wall Street Journal report, the number of food imports banned from India tops that of other countries in the first five months of 2015.

In India, where Nestle is facing a huge crisis with the ban of its best-selling brand, the company has risen to seek a judicial review of The Food Safety and Standards Authority of India's (FSSAI) order. On 5 June, FSSAI asked Nestle India to "stop further production, processing, import, distribution and sale" of nine variants of Maggi as they had been found unsafe.

According to FSSAI, the samples that were tasted had more lead than the maximum permissible levels of 2.5 parts per million (ppm). The label on the package read 'No added MSG' (monosodium glutamate) even while there were traces in the sample and the company released a non-standardized food product in the market called Maggi Oats Masala Noodles without getting necessary product approval from the FSSAI.

The Maggi Brand of Noodles, iconic and extremely popular in India, has been of late going off the shelves in different states of the country. The official FSSAI report gave Nestle India 15 days to respond to the allegations and showcause notice. The official order said: "Withdraw and recall all the nine approved variants of its Maggi Instant Noodles from the market having been found unsafe and hazardous for human consumption, and stop further production, processing, import, distribution and sale of the said product with immediate effect." Nestle had meanwhile voluntarily decided to take the product off the shelves and the company's global CEO Paul Bulcke scurried to Delhi to resolve the matter.

Right after the ban, Nestle has been insisting that the noodles are completely safe. According to a report in BBC, the company noted it approached the court "as part of the effort to resolve" the matter and was "raising issues of interpretation" of India's food safety laws. The company also made it a point to note that it is challenging a separate order from the government of Maharashtra state.