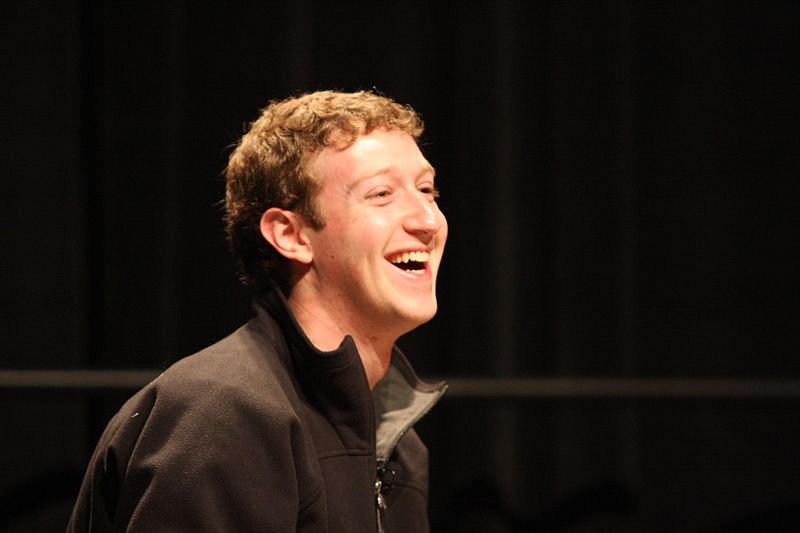 Brian Solis
"Mark Zuckerberg has built a company worth $ 375 billion, which brings a profit of $ 22 billion and has about 1.8 billion users - writes Fortune. - His meteoric rise says something about the world in which we live and which is more and more associated with social networking and the world of business, where IT companies can reach enormous proportions almost overnight."

Amazon founder Jeff Bezos, whose company dominates online commerce, took second place in the ranking.

CEO of Ulta Beauty Mary Dillon closes the top three. She took office in mid-2013 and has already managed to double sales and profit of the company.

Top five of the high-tech sector included Head of Alphabet Larry Page and Satya Nadella - CEO of Microsoft. Head of Alibaba Jack Ma closes Top Ten. Tim Cook finished on 11th place.

Mark Elliot Zuckerberg is General Director of Facebook social network, founded in 2004. In spite of non-finished education, many publications recognize him as one of the most influential people in the world.

Last year, Mark Zuckerberg took second place in Fortune ranking, giving leadership to Mark Parker, CEO of Nike (24th this year). The third place then was occupied by CEO of Electronic Arts, Andrew Wilson (23rd position in 2016).

In the third quarter of 2016, Facebook recorded revenue growth of 55%, slightly exceeding expectations of experts. This is evidenced by reporting of companies.

Facebook's total revenue for the period amounted to $ 7.01 billion while expected figure was around $ 6.9 billion. In the third quarter of last year, the company's revenue was $ 4.5 billion.

Up to 84% of revenue came from advertising in mobile social network application. A year ago, this figure was 78%. Net profit of Facebook's shareholders was $ 2.37 billion, exceeding figures for the third quarter of last year by almost $ 1.5 billion (growth of value per share at 51 cents to 82 cents).
As experts predict, Facebook's total revenue from mobile advertising by the end of this year could reach $ 22 million, which is 67% higher than the previous year.