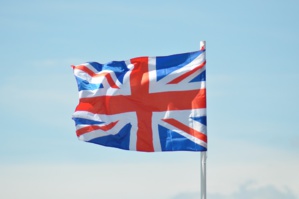 The Prime Minister of the U.K., Theresa May, retracted her initiate of having representatives of the worker in the "boards of companies", whereby in during the "Confederation of British Industry (CBI) annual conference" address, as she states that there could "other ways" to gather workers' opinions or suggestions concerning "corporate matters".
Previously, she had plans of introducing consumers as well as workers' representative among the board members. However, her decision had met with business lobby's criticism. On Monday, May said during the CBI address:
"While it is important that the voices of workers and consumers should be represented, I can categorically tell you that this is not about mandating works councils, or the direct appointment of workers or trade union representatives on boards".
"Some companies may find that these models work best for them – but there are other routes that use existing board structures, complemented or supplemented by advisory councils or panels, to ensure all those with a stake in the company are properly represented. It will be a question of finding the model that works."
May is of the opinion of not rushing into the quitting process of EU, while there lurks possibilities of creating partnership between the "old allies and new partners". May's suggestion is to seek a "transitional Brexit deal" which would reduce the impact of Brexit on the business sector. Moreover, May would be seeking arrangement for stopping companies from facing a "cliff-edge". In her words:
"Obviously as we look at the negotiation we want to get the arrangement that is going to work best for the UK and the arrangement that is going to work best for business in the UK".
"I'm conscious that there will be issues that will need to be looked at. I understand the point that Paul [Drechsler, CBI president] has made, others have made this point, that people don't want a cliff edge, they want to know with some certainty how things are going to go forward. That will be part of the work that we do in terms of the negotiation that we are undertaking with the European Union."
"I know leaving the EU creates uncertainty for business".
With a direct reply to the U.S. "President-elect Donald Trump's claim" reducing the rate of corporate tax to fifteen percent from its present thirty five percent, May added that she would want the "lowest corporation tax rate" for Britain among the G20. By the year of 2020, the corporation tax for the U.K. is likely to come down to seventeen percent, while currently it is at twenty percent.
"Since 2010 we have made the Research and Development Credit more generous and easier to use – and support has risen from £1bn to almost £2.5bn a year.
"Now we want to go further, and look at how we can make our support even more effective – because my aim is not simply for the UK to have the lowest corporate tax rate in the G20, but also a tax system that is profoundly pro-innovation."
As far as the business community is concerned, May said that it needed to find a new approach for addressing "corporate governance, executive pay, and boardroom representation".
"We all know that in recent years the reputation of business as a whole has been bruised. Trust in business runs at just 35% among those in the lowest income brackets. The behaviour of a limited few has damaged the reputation of the many. And fair or not, it is clear that something has to change".
However, the business community's reputation took a beating following the recent scandals like the "collapse of BHS", while May added:
"For when a small minority of businesses and business figures appear to game the system and work to a different set of rules, we have to recognise that the social contract between business and society fails – and the reputation of business as a whole is undermined."
"So just as government must open its mind to a new approach, so the business community must too. That is why we will shortly publish our plans to reform corporate governance, including executive pay and accountability to shareholders, and proposals to ensure the voice of employees is heard in the boardroom."
References:
http://www.digitallook.com/