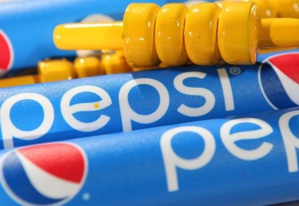 PepsiCo Inc. is conducting acquisition talks with All Market Inc. The former manufactured soft drink and the latter owns Vita Coco, a "coconut water brand", with its "celebrity investors" like "Madonna and Matthew McConaughey".
Acquiring All Market Inc. will enable PepsiCo to offer a diverse menu as it continues to grapple with "stagnant sales", while there is a shifting trend of the consumers who prefer "healthier options" than "sugary drinks and snacks". However, PepsiCo's bid for All Market Inc. is "$1 billion" lower than the expectations of the latter's owners, whereby making it an extremely uncertain grounds to predict the future of this negotiation.
Vita Coco has founded in the year of 2004 and is now operating in thirty countries as the "global leader in coconut water". In fact, Euromonitor International, a tracker of data also informs that Vita Coco's "26 percent share of a market" is "worth $2.5 billion". Reuters also talked about Vita Coco's investors, whereby it enumerated:
"Verlinvest, the family office of one of the Belgian families related to brewer Anheuser Busch InBev NV (ABI.BR), took a stake in All Market in 2007. Singer Madonna and actors McConaughey and Demi Moore are among other investors in the company".
Moreover, in the year of 2014, it also sold twenty five percent of its stake to "T.C. Pharma". Through this deal with the "owner of Red Bull China", Vita Coco attained the place of "world's most populous country" drink, besides the total value of All Market Inc, following the deal were valued at "$665 million".
Furthermore, Reuters added:
"As part of its healthy initiative program, Pepsi announced late last year that it aims to have sales of its 'everyday nutrition' products, including grains, dairy and hydration, outpace the rest of its products by 2025".
References:
http://www.reuters.com