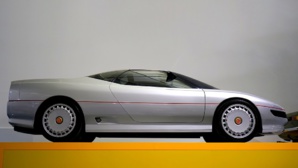 Tesla announces to be the first U.S. automaker to create completely "self-driving" electric cars. The Models of X, S along with "new model 3 sedan" will be made with "the hardware needed for full self-driving capability at a safety level substantially greater than that of a human driver".
Many automakers are working to win the race of creating fully autonomous EVs, while Volvo, Google and Ford alike are getting ready to adapt the required technology. However, the Chief Executive Officer of Tesla, Elon Musk, reminds that the fully autonomous car will not be sold to customers immediately due to "regulatory issues". Musk adds:
"It's not up to us, it's up to the regulators, and we hope things don't become balkanized and different in every state".
"It's a question of what the public and regulators think is appropriate. The system will always be operating in 'shadow mode,' though, so we can gather a lot of sophisticated data to show where software could have acted or not acted."
The autonomous "driving system" of Tesla has been named as "Autopilot". The said system was subject to criticism following "a number of accidents", one of which caused the driver's death. Moreover, German regulators insistently argue that the name should be changed for "it misleads prospective customers".
While, Tesla and Musk want to maintain the same title of Autopilot for it "has been used for decades by aviation professionals", while insisting that the said technology be used as a helper to the drivers instead replacing them.
References:
http://www.digitallook.com/