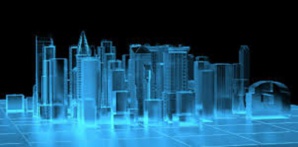 Navigant Research publishes a new report which investigates into the "smart energy" markets for making smart cities, whereby the focus rests primarily on "the smart grid and advanced energy technologies segments". The report has been substantiated by the "global market forecasts for revenue, through 2024".
At present, the city leaders are taking more "proactive" stance through creation of "energy policies" that take into account development of "comprehensive energy efficiency and carbon reduction goals" in order to mitigate the rising level of climate pollution whereby adapting to the climate change.
Attempts of building a green future has taken shapes into "ambitious energy projects" which are being supported by innovative "smart grid technology" together with "demand management, alternative and renewable generation" which balance with "distributed energy resources". Moreover, the new report of Navigant Research states:
"...global smart energy for smart cities technology revenue is expected to grow from $7.3 billion in 2015 to $20.9 billion in 2024".
While, the research analyst at Navigant Research, Lauren Callaway comments:
"Energy is the lifeblood of a city. Developing an integrated and sustainable energy strategy within the smart city framework is one of the most effective ways cities can contribute to their larger goals of addressing climate change, supporting citizen well-being, and fostering economic development."
There are various cooperative interactions that support the frameworks of technology used to erect the "backbone of the smart grid, advanced energy, and other smart cities applications", informs the report. Furthermore, the coming decade may expect a increased "pursue opportunities" in the "cities, utilities and third-party vendors" for bridging "complementary technologies" whereby encouraging optimal usage of energy by the citizen along with bringing down the "redundant investments in infrastructure" and ameliorate the resource management of the "city-owned energy resources".
The said report goes by the title of "Smart Energy for Smart Cities" which analyze the key components of the energy market for smart cities, including:
"...drivers, barriers, dynamics, and regional trends related to smart energy for smart cities technology".
The report also incorporates forecasts that cover the revenue field which has been divided into segments and related application, whereby extending the same till 2024. In fact, "key technologies" for the "smart energy for smart cities market" have not been neglected either by the report, which also takes into consideration "the competitive landscape".
According to BusinessWire:
"Navigant Research, the dedicated research arm of Navigant, provides market research and benchmarking services for rapidly changing and often highly regulated industries. In the energy sector, Navigant Research focuses on in-depth analysis and reporting about global clean technology markets. The team's research methodology combines supply-side industry analysis, end-user primary research and demand assessment, and deep examination of technology trends to provide a comprehensive view of the Smart Energy, Smart Utilities, Smart Transportation, and Smart Buildings sectors".
References:
www.businesswire.com