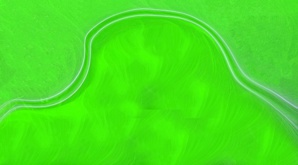 According to Reuters' report, as shown in a video, for the first time ever scientists have released the "microscopic "movies" wherein the world's "brightest laser" vaporise water. The recording provides fascinating data which will be helpful in the future development of "x-ray technology".
Moreover, the report of Ben Gruber brings insight into the story, whereby he begins:
"This is the first movie to show the world's brightest laser blowing up water".
Gruber also informs that the recording of the images were done in the premise of the "SLAC National Accelerator Laboratory" which is situated in California's Menlo Park. The said research has the potential to introduce an improvement in the "functionality" of X-ray lasers in the coming days.
In order to analyse samples, scientists primary use liquid to manoeuvre the same into "a laser's path". The data thus gather, in the form of "microscopic recordings" unveils the "physics" involved behind the scene which takes place within "fractions of a second" after the subject is exposed to "ultra powerful x-ray pulses". However, Gruber concludes:
"Scientific implications aside - the movies reaffirm that blowing things up with lasers can be explosive fun".
References:
http://www.reuters.com/