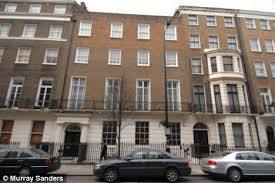 Regulations similar to those in place in New York, London could soon have a ceiling in the rent value for its properties, especially for homes.

Reports suggest that politicians and legislators are contemplating putting a cap on the maximum limit for rented property in London especially after reports that London has become one of the most expensive cities in the world to rent a home.

This is a move whereby landlords would be prevented from charging exorbitant rates for renting out homes. Recent reports have suggested the many Londoners pay at least half their salary in rent and this has prompted the galvanization of thought in this matter.

The median rent for a one-bedroom flat in 18 of 33 boroughs in London is more than £1,000 a month as indicated by the statistics from the government agency that values properties for the purposes of council tax in England and Wales.

There has been a arise of 22% over the past five years in the average rent for a one-bedroom flat in Greater London, data from the Valuation Office Agency reveals.

Unless rent controls are imposed, there can be conditions of capital risks civil unrest similar to that in the ghettoised suburbs of Paris, warned politician and the MP for Tottenham, David Lammy who is also one of the prominent candidates of the Labour Party for the Mayor's post of London.

In order to prevent landlords pushing rents up to overheated levels, the rent controls or the rent stabilisation, as it is referred to in New York, is used and are essentially restrictions on in-contract rent increases and lease conditions, such as length of tenancy and are not caps on monthly rent.

Lammy says he is worried about London. "If we don't do something about this, we are going to be like the Parisian banlieue, where you have squalid accommodation outside the centre, a rise in rioting and chronic and endemic hardship," he says in a recent interview.

There has been a rise of more than 30% in the rents for a one-bedroom flat in Greenwich, south-east London over the last five years, according to the figures of the Valuation Office Agency, and prices have risen from a median of £750 a month to reach £975 a month. Similarly, the data shows that there has been a rise of 20% in the rent values in Islington, in north London for a one-bedroom flat where the rent over the last five years have gone up from £1,213 a month to £1,452 a month.