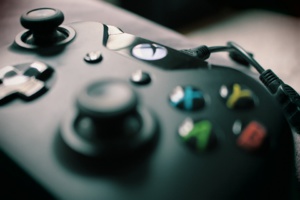 Nintendo, the "Japanese video gaming firm", releases its "much-anticipated" latest model of console.
The console, named the "Nintendo Switch" is a "hybrid" home device that is portable, enabling users to play at home as well as in the smartphone or in tablets for that matter. As per plan, the said console will launched for sale in the month of March 2017, amid the hopes that "it will be a catalyst for a reversal of its fortunes".
The first hints of this new console was given by the out by the company back in the year of 2015. It is only after the wait up till now that the "first look" of the device came in front. According to the reports on Digitallook:
"The device has a small tablet-sized screen with removable controllers on each side, which can be used as part of the screen, or as part of the home console".
Talking about the new console, Nintendo informed that the device would "enable gamers to play the same title wherever, whenever and with whomever they choose".
Moreover, announcement was made, wherein a couple of games' names were revealed as "partners of the console ahead of its March release". "Zelda and Mario Kart" will also be incorporated in the "original device".
References:
http://www.digitallook.com/