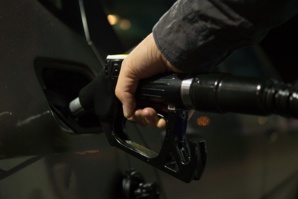 Governments had to balance on a delicate trade investment, on one side rested "conventional" energy sources' market while on the other side the market for renewable sources. Investing in the former market will help in avoiding "sharp" price movements, while the in the case of the latter the world may need to switch over to it in case the environmental damages caused in the world were to be contained.
The Chief of International Energy Agency, Fatih Barol addressed the "International Finance and Economic Assessment Council" by warning a drop in oil supplies to "700,000 barrels per day" in this very year of 2016, whereby marking the "largest fall" since the year of 1992.
Moreover, investments began to dwindle in the year of 2015, which recorded a drop of twenty four percent while further eighteen percent drop came additionally in the year of 2016, which marks "the largest back-to-back decline" since the year of 1980's.
On the other hand, the loss occurred on the "US light tight oil output" are looking forward to a recovery, besides the country is also likely to provide the "most" for inducing "growth in non-OPEC supplies" between the year of 2016 to the year of 2021. Moreover, Digitallook informs:
"That would come as global demand for oil was set to continue growing by an average of 1.2m barrels per day between 2016 and 2021, crossing the symbolic 100m b/d threshold in 2019 or 2020, according to the IEA".
In Barol's word:
"With the fall in non-OPEC production we are seeing, we can expect the market to come back to balance in 2017. From 2018 onwards there will be stock draws, leading to a gradual increase in price levels".
In fact, Barol informed further that "$630bn of investment was necessary" annually in the global gas and oil upstream for compensating the "declining production at existing fields". However, if at present, an adequate investment in the "new gas projects" is not made, after the year of 2020, it could lead to "a new period of tightness".
References:
http://www.digitallook.com/