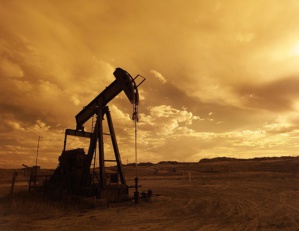 On Monday, 04
th
of July 2016, the oil futures began to steady down after the Saudi energy minister's comments, wherein the latter informed that the markets were able to strike come kind of balance. However, a reduction in demand from Asia creates a backlog.
The trading rates for "Brent crude futures" were at "$50.31 per barrel", while the U.S. crude came down by five cents to "$48.94". Nevertheless, no "West Texas Intermediate crude settlement" took place on Monday as the U.S. was celebrating their Independence Day. According to BMI Research analysts:
"Fundamentals offer limited scope for further price gains and we expect Brent to trade broadly sideways over the coming months".
The crude futures have found some support over their Nigerian output concerns as a militant group has carried out "attacks on oil facilities" of Nigeria. As a result, the crude productions at Nigeria are facing thirty years lows, while the "Nigerian National Petroleum Corporation" assured that the situation is reversing.
In a statement, Morgan Stanley said:
"After another counterseasonal summer build, gasoline cracks now trade below diesel, which should force refiners to act ... The end result is likely to be run cuts, with some signs already emerging for 3Q".
"Asia refiners have already started to pull back ... and there are reports of cargoes struggling to sell".
In fact, higher output of oil could also be equally responsible for the "cap prices". Moreover, Reuters reported that:
"In the United States, drillers last week added oil rigs for a fourth week in five, in the best month of producers returning to the well pad since August 2016.
"Also, Russian oil output stood at 10.84 million barrels per day (bpd) in June, up from 10.83 bpd in May.
"In Norway, oil workers signed a deal on Saturday, avoiding a strike that would have cut output from western Europe's top oil producer by about 6 percent".
References:
http://www.reuters.com/